Chicago Bulls Player Reveals why Lakers' LeBron James Was Able to Dominate Against Them
Published 01/24/2021, 9:00 AM EST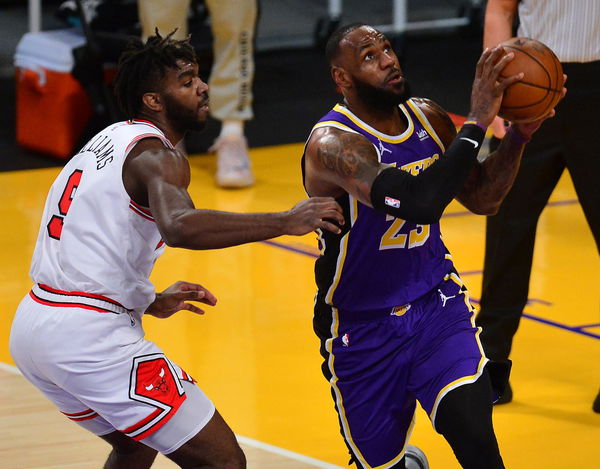 ---
---
LeBron James had somewhat of an 0ff-game against the Chicago Bulls. He didn't have a good scoring night, only scoring 17 points and getting 11 rebounds. However, James was able to compensate with his high basketball IQ, and still led the Lakers to a win over the Bulls for a second time this season.
ADVERTISEMENT
Article continues below this ad
LeBron James shows his basketball IQ
Bulls' Patrick Williams spoke to the press after the game. He revealed that during the game, LeBron James was calling the plays that the Bulls were implementing before they had a chance to execute it. His basketball IQ was on full display during the game, as helped the Lakers get their ninth consecutive win away from home.
ADVERTISEMENT
Article continues below this ad
Patrick Williams says LeBron James was calling out some of the #Bulls' plays ahead of time.

"You can tell he watches a lot of film," Williams says.

— Cody Westerlund (@CodyWesterlund) January 24, 2021
LeBron James did not have a spectacular game by his own standard. He had a season-low in points during the game. However, he was able to allow his other teammates like Anthony Davis to score the majority of the Los Angeles Lakers points against the Bulls. Despite James not scoring much, he was crucial in the win.
While James had a low-scoring game, he has still been spectacular throughout the season. He has been a frontrunner for the MVP race, averaging 24 points, 7 rebounds, and 7 assists. He has been the driving force for the Lakers as they've gone 13-4, the best record in the entire NBA.
LBJ continues to shine in his 18th year
James is coming off an incredible playoff run last year, where he and the Los Angeles Lakers won the NBA championship by defeating the Miami Heat. For his performances during the finals, James was named Finals MVP. He became the first player in NBA history to win three Finals MVP titles with three different franchises.
ADVERTISEMENT
Article continues below this ad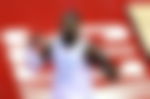 This year, the Lakers are currently the favorites to win the NBA championship. They have more roster depth going into the season, and LeBron James and Anthony Davis have been driving the Lakers further with constant good performances and link-up play.
ADVERTISEMENT
Article continues below this ad
Can the LeBron James-Anthony Davis duo lead the Lakers to another NBA championship? It will be a challenging road, but the Lakers have one of the best duos in the NBA, and if they play at their best level, they can take on any challengers going forward.
Trending Stories