Scottie Pippen Admits He Still Hates Charles Barkley and will 'Never Apologize' to Him
Published 06/27/2021, 12:02 AM EDT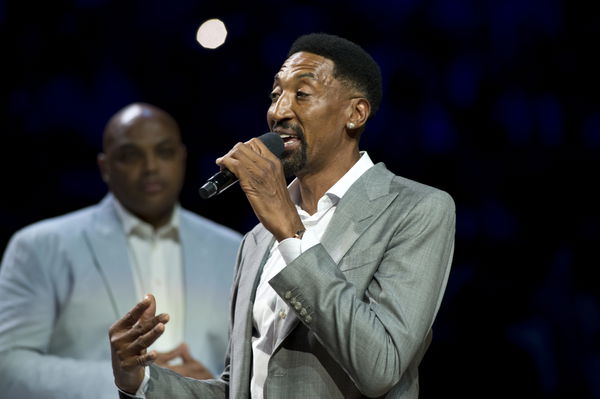 ---
---
There are certain retired players, even the legends, who never see the light of the day unless they're part of a controversy. Scottie Pippen is arguably one of those players.
ADVERTISEMENT
Article continues below this ad
He played more than half his career under the shadow of Michael Jordan. In fact, it took him The Last Dance, the MJ docuseries, to regain those lost popular grounds.
However, Scottie is currently playing masterstrokes after masterstrokes with his reinvigorated following. First off, his much-hyped book, Unguarded, is set to release.
ADVERTISEMENT
Article continues below this ad
Secondly, his recent statements on Kevin Durant, the Bulls, and Charles Barkley are making headlines. So, what is the latest that came from him?
Legendary Scottie Pippen and his unapologetic self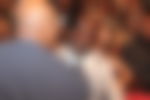 Hall of Famer and 7x All-Star Scottie Pippen played 17 seasons with the NBA. After completing two three-peats alongside Michael Jordan, Scottie had to, unfortunately, leave the Bulls because of all the chaos with GM Jerry Krause. 
Then a 33-YO veteran, Scott joined the Rockets to team up with former arch-rival Charles Barkley. As unsettling as it sounds, both the players never gelled up well. And now, after 22 years of their troubled times together, their differences are yet to iron out.
In a recent interview with GQ, the 55-YO player discussed his strained relationship with the Big Chuck and accepted, "I never apologized to him."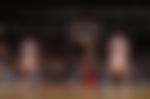 When did the beef between the Houston Rockets teammates begin?
The two stalwarts first met in the NBA Finals in 1993 when Scottie Pippen (Bulls) overpowered Charles Barkley (Suns). However, that had nothing to do with their beef. This whole episode started when they became teammates and had a forgetful playoff experience together. 
When Scottie joined the Rockets, Chuck was in his third year with the team and was the uncrowned leader of the squad. However, his failure to drag his team beyond Round 1 (1-3 loss against Lakers) changed everything. Pip demanded out of the team and the Rockets organization agreed to send him to Portland. 
Later, Chuck felt cheated and publicly demanded Scottie to apologize for leaving the team abruptly. To this, the 6x Champion had responded in the past, "wouldn't give Charles Barkley an apology at gunpoint. If anything, he owes me an apology for coming to play with his sorry fat butt."
ADVERTISEMENT
Article continues below this ad
The Big Chuck had responded to this by saying, "I always carry a gun with me, so there's a chance. If I get arrested for murder, then you know he didn't apologize."
As is obvious, things between them were nasty and perhaps they still are. However, the 58-YO has yet not responded to the latest comments aimed at him.
Do you think Scottie owes an apology? Help us know in the comments.
ADVERTISEMENT
Article continues below this ad
Watch this story – Kobe Bryant and Michael Jordan Identical Plays