Toni Kukoc Credits Michael Jordan and Scottie Pippen For Helping Him Enter the Hall of Fame
Published 05/19/2021, 1:00 PM EDT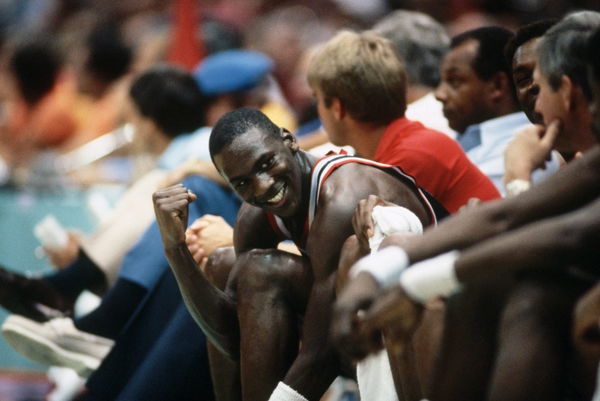 ---
---
When teaming up with the titans, one might win championships, but winning fame is a tough ask. Toni Kukoc, the former champion with the iconic Chicago Bulls, learned that the hard way. A great player himself, he always played under the shadow of Michael Jordan since the day he joined the NBA.
ADVERTISEMENT
Article continues below this ad
Kukoc drafted with the Bulls in 1990 but could not really join the roster until 1993. It was as if Michael Jordan's sudden retirement opened the gates for the largely overlooked Toni. But the Croatian took no time in becoming an integral member of the then three-time champion team. 
Toni Kukoc extended his appreciation towards Michael Jordan
ADVERTISEMENT
Article continues below this ad
Recently, the BHOF committee announced the induction of Toni Kukoc into the Hall of Fame. This was a much-awaited response to Toni's legacy and was a fitting tribute to the glorious yet underappreciated career of the Bulls' forward.
Humbly, the 52-YO expressed his gratefulness to his former teammates in his latest interview. He remembered how competing against the Dream Team in the 1992 Summer Olympics helped him test himself. 
The three-time champion happily detailed, "It was a turning point for me to realize that I belonged there. That I can give myself a chance to show these guys how good of a basketball player I really am. And I think I did that. I would actually thank both of them for really, in a way, showing me the ropes. Scottie that first year, and later on, both of them. And challenging me in every practice and every game to do my best. If this is the end result, and I'm pretty much sure it is, getting into the Hall of Fame, then I can thank them for always being there for me."
Read also – When Michael Jordan & Scottie Pippen Wrestled Dennis Rodman For His Own Good
When Scottie Pippen discounted the new entrant
Toni Kukoc, before making his playing debut with the Bulls, had to accomplish a great deal of things to prove his worth. He was a three-time European Champion with a Yugoslavian team that had given a hard time to the USA National Team led by David Robinson and other greats. 
ADVERTISEMENT
Article continues below this ad
But when he finally made his entry into the Bulls, the star had to change his style in order to fit in with Phil Jackson's squad. Critics used to question the Europeans back in those days for their power and athleticism. Hence, Kukoc, who started just eight games in 1993-94, took some time to prove that he too could carry the ball and shoot.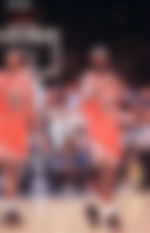 In the EC Semis during the 1994 postseason, the Bulls were playing without Michael Jordan. Naturally, Scottie Pippen became the go-to leader and Toni the arguable second-best. At one point in game 3 against the Knicks, both sides were tied at 102-point apiece with under two seconds remaining.
ADVERTISEMENT
Article continues below this ad
That's when coach Phil irritated Scottie by devising a play around Kukoc that allowed him to take the winning shot. Pippen was so mad that he refused to enter the game after the timeout even though the Bulls eventually won. However, in later years, Pippen and Kukoc enjoyed a three-peat together as Scottie began to trust him more and more.