Chicago Bulls' Zach LaVine Reveals the Key Reason Behind His Success
Published 01/23/2021, 1:00 AM EST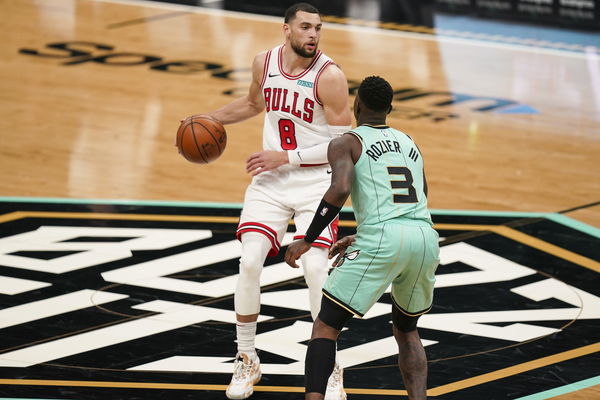 ---
---
The Charlotte Hornets continued their four-game losing streak against the Chicago Bulls, as they fell 123-110. Well, it was clear that they were rusty playing after six games, but the Bulls' star player Zach LaVine didn't make it any easier. He had another big night of the season and he gives all the credit to head coach, Billy Donovan.
ADVERTISEMENT
Article continues below this ad
How Billy Donovan pushes Zach Lavine
The Bulls may not be one of the top teams in the Eastern Conference, but they are on a three-game winning streak now. As they are ninth in standing with a 7-8 record, a lot of the credit for the wins goes to Zach Lavine. The man has hardly missed out on putting up big numbers on any night.
ADVERTISEMENT
Article continues below this ad
When playing the Hornets, he added 25 points, 9 assists, and 6 rebounds to the scoreboard. However, the star wants to appreciate his head coach for bringing out the best in him.
"He's challenged me, he's tough on me but that's what you want out of a coach – be tough on you, get the best out of you… he believes that I can be a really good player. I'm gonna take on that challenge, keep growing and maintaining, going upward," said Zach.
What sealed the deal against the Hornets?
Despite Gordon Hayward chipping in 34 points for the Hornets, it wasn't enough. This has a lot to do with how much the supporting cast added to the scoreboard. The Bulls had five players score in double digits and dominated the paint.
Throughout the game, the Hornets were trailing and were only able to cut down the lead to six points with four minutes left on the clock. Also, thanks to their 20 turnovers, the Bulls had an easy 12 point lead heading into the fourth quarter. And surprisingly, LaMelo Ball had a share of the turnovers too.
ADVERTISEMENT
Article continues below this ad
Also, the rookie only finished with 7 points, 2 assists, 1 rebound, and 2 steals. It doesn't look very good for the Hornets, who are standing 13th in the East with a 6-9 record. The Bulls made sure of taking full advantage of the struggling Hornets. Do you think Chicago can depend on LaVine to take them further?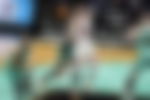 ADVERTISEMENT
Article continues below this ad