Chris Bosh Explains How His Miami Heat Big 3 With LeBron James and Dwyane Wade Changed the NBA
Published 06/09/2021, 4:01 PM EDT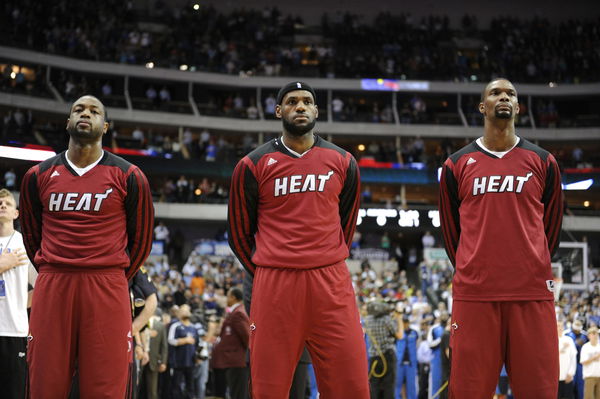 ---
---
The big three culture in the NBA has been prevalent for the better part of the decade and have dominated the league. While the Brooklyn Nets are taking the plaudits right now, the Miami Heat big three of LeBron James, Chris Bosh, and Dwyane Wade was arguably the most iconic of them all.
ADVERTISEMENT
Article continues below this ad
While the trio of Bron, Bosh, and Wade lasted for only 4 years, the Heat were one of the best teams in the early 2010s and made four finals appearances, winning two championships in the process.
Chris Bosh explains the impact of Miami Heat big 3
ADVERTISEMENT
Article continues below this ad
The Miami Heat big three model certainly paved the way for many other big threes in the NBA. Be it the Cavaliers' LeBron James, Kyrie Irving, and Kevin Love or the big three of Warriors' Steph Curry, Klay Thompson, and Kevin Durant, big threes have almost guaranteed championships.
In a recent podcast, Bosh explained the impact the Heat big three had on the NBA. "I do think we have a lot to do with that. It was just a brand new thought, it was a brand new idea, it had never been done in that context before. Sure the big three in Boston happened, but man a lot of strings."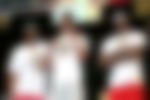 Bosh also talked about how the big three of Paul Pierce, Kevin Garnett, and Ray Allen set the tone for the big three culture. "They set the tone for what you had to do.
ADVERTISEMENT
Article continues below this ad
"The talent that is required, and it's always been like that. But this was obvious to win an NBA championship."
The decision for the big three wasn't without its controversies as fans criticized the likes of LeBron leaving their teams. Bosh explained why the players like Bron and him take these decisions.
ADVERTISEMENT
Article continues below this ad
"We all want to participate at the highest levels but at the end of the day it is a business and players have to make decisions just as the organisations have been making decisions since the inception."
The Miami Heat certainly left their mark in the game. Will we see a more successful big three in the near future?