Chris Bosh Opens up on Playing with Kobe Bryant and Others in 2008 USA Redeem Team
Published 12/24/2020, 1:00 AM EST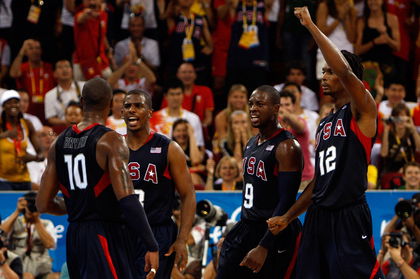 ---
---
The 2008 USA basketball team was loaded with star talent as they were on a path to seek redemption. As a matter of fact, they were nicknamed as "The Redeem Team". While Kobe Bryant and LeBron James were the leaders of the team, there were a plethora of talented players on the roster like Carmelo Anthony, Chris Bosh, and Dwyane Wade.
ADVERTISEMENT
Article continues below this ad
After a disappointing 2004 Olympic run, the team bought back a gold medal in 2008. While Bosh was a terrific player at that moment, he had a different role on that particular team.
NBA legend Chris Bosh talks about playing on the 2008 Redeem Team
ADVERTISEMENT
Article continues below this ad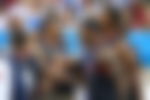 CB recently appeared for an interview with the Olympic channel. The 2-time champ shared his feelings on playing fewer minutes than he was used to playing for the Raptors. He said:
"It's always very tough to sacrifice… in basketball terms, sometimes just minutes, sometimes shot attempts. Sometimes, it's attention. These are all things that your ego doesn't like and will naturally be a thing you have to fight. And not to say that you lose every battle, but it is to say that people that overcome things to get a team win."
Bosh further spoke about the overcoming his feelings to play more, which is only natural for any NBA player and said, "Because your feelings are your feelings. You're going to want more shots. I want more responsibility. I want to play more. Everybody wants to play. I knew that, 'OK, I'm playing with Kobe Bryant, D-Wade [Dwyane Wade] and Melo [Carmelo Anthony]. I'm probably not going to get that many shots, so let me get out the way.'"
At the end of the day, Bosh found the perfect role for himself on that team. He focused on the defensive end of the floor rather than focusing on offense. He said, "It takes a beat because most of the time guys say, 'Hey, give me the ball because I can make something happen.' Lucky for me, that year I recognised it, was able to contribute, and have more of a focus on the defensive end to give them space on offence."
ADVERTISEMENT
Article continues below this ad
A look back at the 2008 Redeem Team…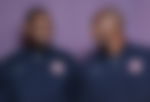 As expected, the star-studded team was undefeated in the entire Olympics. They not only won a gold medal, but won it in a fashion that fans will remember for years. In fact, many even compared them to the USA Dream Team from the 1990s. However, that is a debate for another day.
ADVERTISEMENT
Article continues below this ad
During the Olympic run, D-Wade was on a tear and led the team in scoring, which featured NBA heavyweights such as LeBron James and Kobe Bryant. All things considered, it was a terrific team effort and what they achieved will forever be engraved in the hearts of basketball fans.