Chris Bosh Reveals Whom He'd Rather Have Take A Final Shot- LeBron James or Kobe Bryant
Published 04/27/2021, 4:00 PM EDT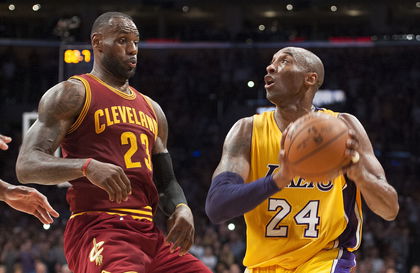 ---
---
LeBron James and Kobe Bryant are two of the greatest players in basketball history. While it feels like Kobe comes from a different generation of players, he and LeBron spent 13 years in the league together. In those 13 years, both men formed a close bond, that was deepened during the 2012 Olympic Games.
ADVERTISEMENT
Article continues below this ad
But they are extremely competitive basketball players, at the end of the day. Kobe and LeBron both wanted to be the Alpha on the 2012 Olympic Team. Everyone had to decide who will be the man to take the last shot in a game. While LeBron fancied himself for that role, his Miami Heat teammate Chris Bosh revealed that he would rather have the ball in Kobe's hands.
ADVERTISEMENT
Article continues below this ad
"Give it to Kobe and get out of the way. That's just my philosophy, I never wanted to make the game more complicated than it needs to be. In that situation, I feel like that's what Kobe does."
While close games coming down to the last shot are rare for USA Basketball, everyone would have said Kobe should be taking those shots. But LeBron has an impressive history of making clutch shots, as he has the record for most buzzer-beaters in the NBA Playoffs.
LeBron James or Kobe Bryant: Whom should take the last shot?
ADVERTISEMENT
Article continues below this ad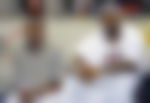 LeBron James and Kobe Bryant are both legends. While Kobe's clutch shot-making has always been admired, by 2012 his shooting splits reeked of inefficient shot-making. Despite that, everyone would rely on Kobe if it is a make-or-break shot. But let's not act like LeBron can't handle those situations for himself.
Mike Krzyzewski, who was the head coach of that team, said that Jason Kidd was the only one who wanted the last shot to be taken by LeBron. Funnily enough, Kidd is also a championship-winning assistant coach now. He got that accomplishment on the 2020 LA Lakers led by LeBron.
ADVERTISEMENT
Article continues below this ad
At the end of the day, if one is choosing between LeBron James and Kobe Bryant for a final shot, they are spoiled for choice. But if push comes to shove, either man would do fine with the ball in their hands. Just depends on who has the hot hand on that night.