Chris Paul Loses Another Playoff Game Officiated by Scott Foster, But Only the Suns Can Be Blamed For This Loss
Published 07/12/2021, 1:22 AM EDT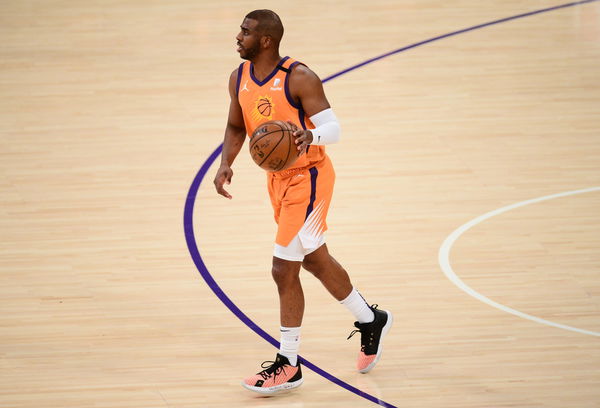 ---
---
Being a referee in the NBA is one of the tougher jobs. Constantly facing the heat from players, arguments, and missed calls – all constitute daily work for referees.
ADVERTISEMENT
Article continues below this ad
Likewise, they get a lot of slander for their mistakes. While it is weird to say a referee was the reason a team lost, some stats are quite intriguing. Suns guard, Chris Paul, shared one such stat about an NBA referee.
The Phoenix Suns fell to the Bucks in game 3, 120-100. Yet another monster night from Giannis helped the Bucks win at home. On the other hand, for Phoenix, it was Chris Paul who led the team with 19 points. No Suns player went past the 20 point mark the entire game.
ADVERTISEMENT
Article continues below this ad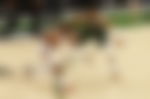 Young Devin Booker had an off night as he could only add 10 points while shooting just 20% from the field. However, the game also drew eyes for quite a number of missed calls and fouls against Phoenix.
Some NBA players don't see eye-to-eye with the referees. Similarly, Chris Paul and Scott Foster go way back. CP3 holds an unfortunate record of being 1-12 in the 13 playoff games refereed by Scott Foster.
The 1 win was when Chris Paul was not playing. He has lost his last 12 playoff games in which Scott Foster was the referee.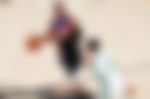 Chris Paul and Scott Foster
After the loss against the Lakers, which marked the 11th consecutive playoff loss for CP3 in games refereed by Scott Foster, Chris Paul took a slight dig at the referee and said: "I mean if I was a betting man, 11 games in a row."
He was speaking about the Lakers shooting a lot of free throws in the game. In addition, Chris Paul also slammed his officiating in the game 7 loss to the Rockets while he was with the Thunder.
Foster has been on the receiving end of many such controversies, most recently in the Bucks vs Nets series where there were issues over Tucker's physical defense on Durant.
Steve Nash was not happy as he went to the extent of saying that it was not basketball. Now, in Game 3, there were arguments over several fouls committed by Giannis on Crowder not being called, or called on Crowder.
With so much on the line now, a single game in the NBA finals can make or break a team. Losing by 20 points is not an easy thing to swallow, even when up 2-0. However, with Chris Paul as a leader, Phoenix will look to bounce back and be 1 game closer to winning it all.
ADVERTISEMENT
Article continues below this ad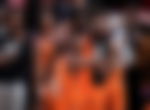 What are your opinions on the whole situation? Let us know in the comments.
WATCH THIS STORY– Giannis Antetokounmpo's Historic 42-Point Performance, Devin Booker Raining Three's & Other Milwaukee Bucks vs Phoenix Suns Game 2 NBA Finals Highlights
ADVERTISEMENT
Article continues below this ad