Chris Rock Once Slapped LeBron James Haters With Brutal Reality About "Idiot" Cavs Owner
Published 04/30/2022, 2:29 PM EDT

Follow Us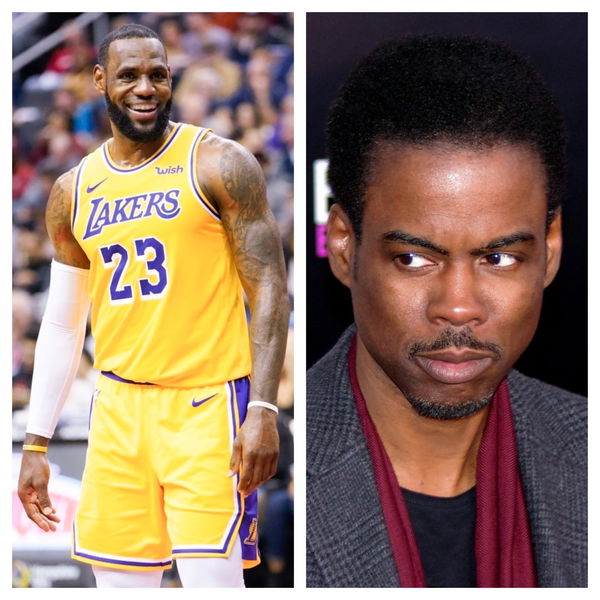 In the 2003 NBA draft, LeBron James was selected as the #1 draft pick by his hometown team, the Cleveland Cavaliers. Now LeBron James can be seen giving a shout-out to Cleveland on social media now and then. He calls himself a boy from Akron, Ohio. But everything was not smooth with Cleveland, its fans, and LeBron James.
And when LeBron decided against signing a contract extension with the Cavaliers and join the Miami Heat, their relationship was at an all-time low. But Chris Rock has defended LeBron's decision and said that the Cavaliers' owner was an "idiot" for not seeing this happening.
LeBron's decision
ADVERTISEMENT
Article continues below this ad
After spending 7 seasons in Cleveland with the Cavaliers, LeBron James took his talents to the South Beach: the Miami Heat. His die-hard fans were devastated and the Cleveland front office was in a shock. Instead of trading LeBron James and getting something for him when he didn't extend his contract, they waited and lost him for nothing. 
And the way LeBron announced his decision to join the Miami Heat with Dwyane Wade enraged the fans. It was revealed on an ESPN special called 'The Decision' where he famously said, "I'm going to take my talents to South Beach and join the Miami Heat". And his jerseys were burnt in the streets of Cleveland.
During his time with the Cleveland Cavaliers, LeBron James won two MVPs in 2009 and 2010. He led the team to the franchise's first finals trip in 2007 but wasn't able to win it all.
Chris Rock defends LeBron James
When the interviewer Scott Raab said that he was a Cleveland guy and that he's mad at LeBron, Chris Rock said, "…The owner's an idiot. Why is the owner an idiot?…"They should trade him." I said it, on national television.".
He said that the Cavaliers owner was an idiot for not trading LeBron James and getting something in return. And the interviewer said that everyone in Cleveland thought he will come back and sign with them.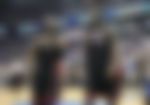 The comedian said that the Cleveland Cavaliers could have gotten any player they wanted, in return for LeBron. He said that they could've gotten Kobe Bryant. He then defended LeBron's decision to move to Miami saying, "Why would you think he's coming back? People move from Cleveland to Miami every fu**ing day. They don't move from Miami to Cleveland." 
ADVERTISEMENT
Article continues below this ad
WATCH THIS STORY – All you need to know about Warriors Hero Against Nuggets, Gary Payton II
Then Chris Rock said that he is not disparaging Cleveland. And said that anyone would prefer sandy beaches and the warm weather to the cold.
ADVERTISEMENT
Article continues below this ad
But LeBron kept his promise by coming back to the Cavaliers in 2014-15. Then helped them to win their first NBA championship in 2016. In an epic final battle with the Golden State Warriors, LeBron and the Cavaliers came back from 3 to 1 down to win the championship.
Edited By: Ajinkya Aswale