CJ McCollum Has an Unpopular Opinion on Kevin Durant's Warriors Exit
Published 08/22/2021, 10:30 AM EDT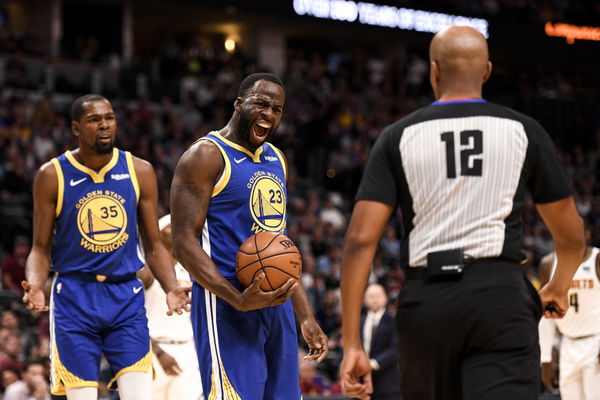 ---
---
The Golden State Warriors just don't have the dream team they did a couple of years ago. When entering October 2018, the Dubs were the most dominant team in the league, with four NBA finals appearances and two championships. In fact, fans wonder if the Warriors' legacy could have been much bigger, had Kevin Durant stayed with them.
ADVERTISEMENT
Article continues below this ad
So, why didn't he? While most think his right with his then-teammate Draymond Green was the biggest reason, CJ McCollum explained that it was much bigger than that.
Beef with Draymond Green got worse because of media
ADVERTISEMENT
Article continues below this ad
On Pull Up by CJ McCollum, he recalled everything he could remember about the Kevin Durant and Draymond Green drama. He explained that there was a lot that was at play, which made the situation more complicated, which eventually lead to his exit. But then he said, "The argument didn't help, and the way they handled it probably didn't help.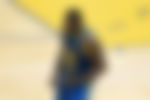 "But also the media, the way they portrayed everything. The way they had to ask about it and watch how that relationship and dynamic would continue after that, played a factor."
WATCH THIS STORY: From Nike to Liverpool FC: LeBron James' Best Investments That Made Him a Billionaire
Kevin Durant could have stayed if he wanted
ADVERTISEMENT
Article continues below this ad
However, McCollum also confessed that Durant isn't the one to be forced to leave. He explained, "At the end of the day, KD is the type of a guy that if he wanted to stay, he would have stayed. His actions In previous situations, and on previous teams that he probably felt like his time was up there. He had been there for a long time, he had won multiple championships, he had won multiple finals MVPs, he kind of got what he was looking for.
"In the sense of playing on arguably one of the best teams ever created. Being able to learn a different style, being able to play a different style. I think he went in there an elite player, he left an elite player who understood the game better, who was a better all-around player from a defensive standpoint, to an offensive standpoint, to a creativity standpoint to a guy who can kind of orchestrate offense, manipulate a defense, yeah he stopped. But I think he took it to another level after he played alongside Steph, Dre, Klay."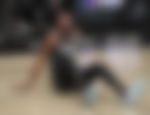 Of course, this is all just from CJ's viewpoint. Recently, KD and Green sat down for Draymond's podcast and cleared the air about their entire situation. All the inside dirt is available after so many years. But for them to be able to sit together also means that if those two have left all that behind, everyone else should too. Don't you agree?
ADVERTISEMENT
Article continues below this ad