CJ McCollum Praises Long Time Blazers Teammate Damian Lillard – 'Poetry in Motion'
Published 08/27/2021, 4:30 PM EDT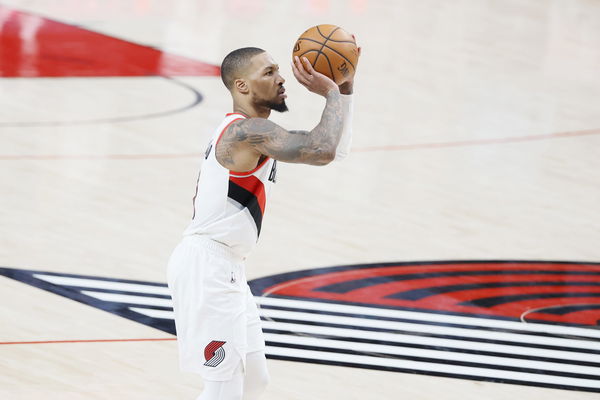 ---
---
The Portland Trail Blazers have had a rough summer with speculations flying around about Damian Lillard being traded. Almost every day, we hear some opinion, prediction, and trade rumors about where Lillard's next landing spot might be and whether he will stay committed to the Blazers or not. And of course, teams are making preparations for it as well, to ensure that if Dame hits the market, they get the best deal. And why wouldn't they? This is Damian Lillard we are talking about and CJ McCollum is also in awe of him.
ADVERTISEMENT
Article continues below this ad
How does Damian Lillard do what he does?
ADVERTISEMENT
Article continues below this ad
After reaching Western Conference Finals in 2019, the Portland Trail Blazers have been pretty much absent from the postseason. They have had two consecutive first-round exits since then. However, with no fault of Damian Lillard, who kept putting up impressive performances and numbers every chance he got.
But till how long is his patience going to last? All Dame fans want is for Lillard to be on a team that is a championship contender. Why? Because he deserves every bit of it. Although it seems like nothing is more important to Lillard than loyalty, who has shown his unhappiness with the way media is tossing around these trade rumors. At the same time, his teammate CJ McCollum cleared the air on the subject.
He also spoke highly about the superstar and his ability to do magic on the court. On 'The Old Man & The Three', McCollum said, "It's one of the most beautiful parts of sports. Being able to see somebody get into the zone and pull up from D. And he doesn't just pull up, but he pulls up from half-court. And it's an effortless shot. It's like poetry in motion."
WATCH THIS STORY: Damian Lillard Raining Threes, Jayson Tatum's Slam Dunk & Other Team USA vs Iran Tokyo Olympics 2020 Highlights
Dame consistently surprises CJ McCollum
ADVERTISEMENT
Article continues below this ad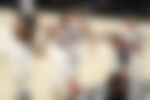 Of course, watching Lillard establish himself up-close isn't something that shocks McCollum. "He doesn't surprise me that he's having success but it surprises me how he does it. I see the work, and I see what goes into it," stated CJ.
What a sight that must be to be able to watch a player like Lillard prepare himself to do what he does on the court in games. No wonder McCollum has so much appreciation for it.
ADVERTISEMENT
Article continues below this ad
Talking about his trade, staying with the Blazers through thick and thin speaks volumes about him as a player. Of course, if he does demand for a trade whenever, teams will be waiting to pounce.