CJ McCollum Shows His Class, Defends Golden State Warriors Against Trolls
Published 01/02/2021, 11:12 AM EST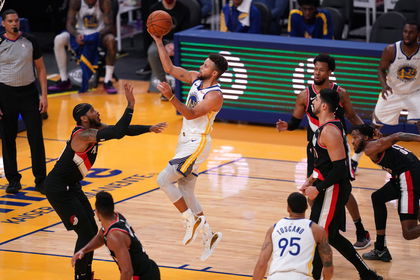 ---
---
The Golden State Warriors haven't looked very great so far. They suffered a disastrous loss at the hands of the Brooklyn Nets in their season opener, the Milwaukee Bucks also crushed them after that. Although they struggled against the Chicago Bulls, they won by one point. And winning against a bad team like the Detroit Pistons is nothing to be proud of.
ADVERTISEMENT
Article continues below this ad
Further, their matchup against the Portland Trail Blazers didn't go as expected. In fact, they are already facing some heat for disappointing, but Blazers' CJ McCollum defends the Warriors players.
CJ McCollum won't stand anybody being disrespected
ADVERTISEMENT
Article continues below this ad
It is clear that the Warriors have many issues that need to be resolved. Klay Thompson's absence is definitely influencing the way the Warriors are playing. Despite going through a major rebuild this offseason, the chemistry is just not right yet.
Thus, an NBA Analyst took to Twitter to criticize the Warriors supporting cast behind Stephen Curry. He posted, "Steph playing with all G league players and the narratives be funny comparing ish! When he had actual NBA players, everyone was quiet. At least Dame and CJ got NBA players on they team."
CJ McCollum stood up for his opposition team and responded, "Bruh stop it lol. They got Wiggins, Kelly, Dray coming back from injury, and the No. 2 pick. Can't disrespect those NBA players like that."
Bruh stop it lol. Ghey got Wiggins, Kelly , dray coming back from injury and the No. 2 pick. Can't disrespect those NBA players like that.

— CJ McCollum (@CJMcCollum) January 2, 2021
Takeaways from the Warriors vs Blazers game
ADVERTISEMENT
Article continues below this ad
The night ended with the Warriors on the losing end finishing the game with 123-98. The Blazers are a team the Golden State has dominated on various occasions, but this wasn't one of them. In fact, once the Blazers took a 20 point lead in the first quarter itself, the Warriors were making an effort to catch up to them the rest of the game.
Draymond Green making his appearance did make a difference, but it seemed like it will take some time longer for him to adjust to them. After playing the Pistons, it looked like the Warriors had their rebounding problem finally in control. But that is still very far from the truth.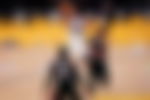 In fact, the Warriors were also terrible beyond the arc. This only goes to show how much they need to improve on to change their status from finishing last like last season. A lot of the regular season is still left, but do you think the Warriors have it in them to make this their year of redemption?
ADVERTISEMENT
Article continues below this ad