'Classy Move': Ja Morant and Others React to NBA Honoring Former Kentucky Wildcats Star Terrence Clarke at 2021 NBA Draft
Published 07/29/2021, 10:15 PM EDT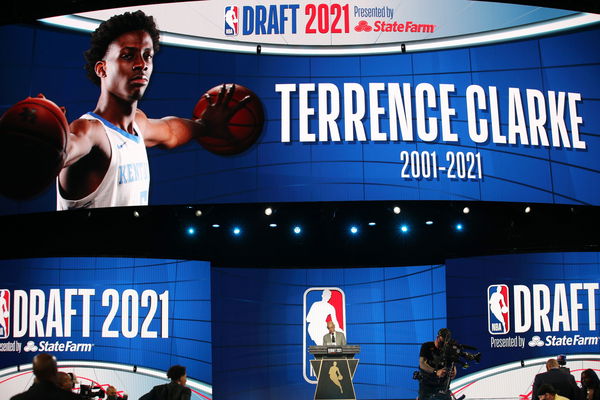 A Draft Night is any coach's top night. The same goes for the University of Kentucky Coach John Calipari. However, this year he will have some bittersweet memories, because of the passing of Kentucky guard Terrence Clarke. But the NBA did its part with a beautiful tribute to Clarke during the Draft night, announcing him as the honorary pick, and the NBA Twitter world can't help but cry a river for the young star.
The basketball world was shaken after the news of Terrence Clarke, a 19-year-old NBA draft prospect who died in a horrible car accident in April. In fact, he had just signed with sports agent Klutch Sports and had just finished his one-year stint with Kentucky, while preparing for the Draft Night that just took place.
For any aspiring basketball player, getting drafted into the NBA is a dream come true. Although Clarke wasn't here, the NBA honored his memory by making him an honorary draft pick.
ADVERTISEMENT
Article continues below this ad
This may seem meaningless to some, but when Gianna Bryant passed away in a helicopter crash along with her teammates, the WNBA did the same. And it means the world to families to see their wishes come true one way or another. Here is what the world of basketball feels about this incredible gesture.
I want to take a moment to remind everyone that this would have been Terrence Clarke's big night as well. Not a day goes by that I don't think about him, his mom, Osmine, and their family. I can only imagine how wide that smile of his would have been hearing his name called. pic.twitter.com/2tr9gJwBWY

— John Calipari (@UKCoachCalipari) July 29, 2021
Classy, classy move by the NBA, honoring the late Terrence Clarke.

— David Aldridge (@davidaldridgedc) July 30, 2021
I'm in here tearing up over Terrence Clarke. RIP

— Torrey Smith (@TorreySmithWR) July 30, 2021
TC BROTHA YOU MADE IT ❤️❤️🙏🏾😪

— Kyree walker (@kyreewalker1) July 30, 2021
forever for you big bro ❤️

— Skyy Clark (@skyyclark) July 30, 2021
Gut wrenching tribute to Kentucky's Terrence Clarke.

May God Bless his family.

Every day is indeed a gift.

— Jon Rothstein (@JonRothstein) July 30, 2021
WATCH THIS STORY: Poster on Dwight Howard, Clamping Up Kyrie Irving & Other Instances When Kobe Bryant Humiliated His Opponents
What happened to Terrence Clarke?
As per WKYT, Clarke was just leaving from a basketball workout in LA with his teammate BJ Boston. But both of them had left from the place in two different vehicles, with Boston right behind him.
ADVERTISEMENT
Article continues below this ad
They revealed, " Los Angeles Police Department said Clarke was traveling at a high rate of speed. Clarke reportedly ran a red light and hit a car that was making a left turn. Clarke's car continued on, hitting a pole and a wall. He was taken to Northridge Hospital where he was pronounced dead."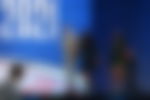 A player who could have been a star in the NBA was taken too soon. However, he is, unfortunately, one of many that might be gone but will never be forgotten.
ADVERTISEMENT
Article continues below this ad