Clippers' Kawhi Leonard Describes What Rajon Rondo Brings Into the Team
Published 03/28/2021, 6:00 AM EDT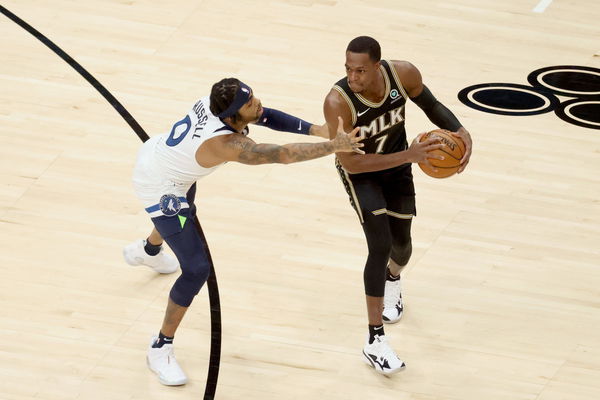 ---
---
The LA Clippers finally have a new point guard. The Clippers made a big move on the trade deadline, sending Lou Williams to the Atlanta Hawks in exchange for veteran point guard Rajon Rondo. Rondo was a big acquisition for the Clippers, as Kawhi Leonard and Paul George had been asking for a play-making point guard for a long time. And now, Kawhi talked about what Rondo brings to the fold.
ADVERTISEMENT
Article continues below this ad
Kawhi on what Rondo brings to LA
Kawhi Leonard spoke to the press after the Clippers win over the Philadelphia 76ers. When asked about what Rajon Rondo brings to the LA Clippers, Leonard noted that Rondo clearly has a lot of experience with championship teams. Rajon will bring a great deal of intelligence and veteran experience, allowing the team to have a tertiary attacking option when they need it most.
ADVERTISEMENT
Article continues below this ad
"He's a point guard that's been there before in previous championship runs. He's gonna give us that veteran mentality, and experience. And giving us another ball-handler and playmaker that can attack the rim and make the defense collapse."

Rondo was crucial to the Los Angeles Lakers last year. During the NBA playoffs, Rondo was the third-best player for the Los Angeles Lakers. When LeBron James and Anthony Davis rested during games, Rondo would run the offense, creating excellent plays to break opposition defenses and get his teammates open looks. Rondo was a pivotal part of the championship run.
Clippers targeted Rajon Rondo
ADVERTISEMENT
Article continues below this ad
During the off-season, the Clippers targeted Rondo in free agency. They wanted to bring him in so they could yield the same results as the Lakers did with his presence. However, the Atlanta Hawks were able to offer him more money and were able to sign him. But the stint in Atlanta didn't work out for Rondo, and now he has a chance to be back in the championship fold.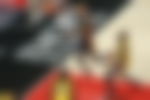 ADVERTISEMENT
Article continues below this ad
Was Rajon Rondo the missing piece for the LA Clippers? Their odds have significantly improved since his addition. While Rondo is yet to take the court for the Clippers, they brought him in primarily for the playoff run this season. Rondo will have to prove the Clippers right for wanting to bring him in for their championship aspirations. Rondo could be the final asset that they needed.