Clippers Owner Surprised to See The Animosity from Lakers' Fans toward the Team
Published 09/25/2021, 1:49 PM EDT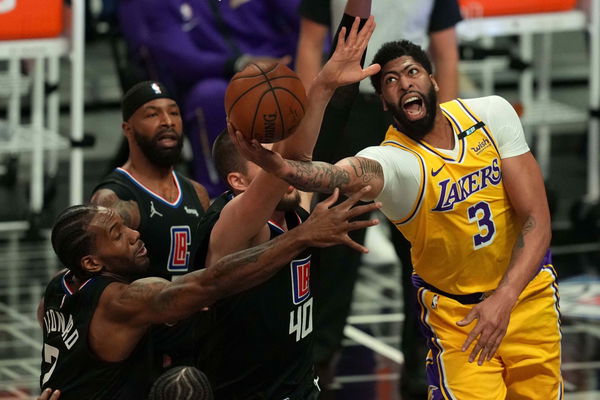 ---
---
Recently, the Los Angeles Clippers owner Steve Ballmer appeared for an interview with the Los Angeles Times. During the interview, he questioned the Los Angeles Lakers fans' hostility towards the Clippers. The former Microsoft CEO has been vocal in his criticism and flak towards the Lakers franchise and their fanbase.
ADVERTISEMENT
Article continues below this ad
In the interview with The Times, Ballmer did not hold back from taking shots at Lakers fans.
Ballmer puzzled by Lakers fans' animosity
ADVERTISEMENT
Article continues below this ad
Through the interview, Steve Ballmer implied that the Los Angeles Lakers fans feel insecure about the continued rise of the Los Angeles Clippers.
He questioned The Times, "Why did so many in the town cheer against us?" And answered his own question by saying, "At some points, it gets like this … for a long time the Clippers were nothing, so nobody had to pay attention, and for people who had been Lakers fans forever, there's no threat."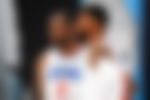 He continued, implying that Lakers fans were insecure about their team's long-term future.
"Well, we've gotten pretty good," he said. "We're actually serious, you can see we're serious, we're not the old screwed-up franchise in town, we're getting our act together and I think because we're getting our act together, it gets people like, 'C'mon, you can't get your act together, it's just my team, my team is the only one that matters!'"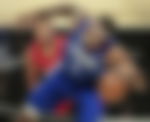 Ballmer on the Clippers' potential
The Clippers recently announced the construction of their soon-to-be new home arena called 'Intuit Dome' in Inglewood, California. Ballmer and the Clippers will spend close to $1.8 billion on this new arena set to be open in 2024-2025. The Clippers and their owner are keen to move out of the shadow of the Lakers with whom they currently share an arena, 'Staples Center'.
Watch This Story: LeBron James, Kevin Durant & Other NBA Players Who Bagged Lucrative Endorsement Shoe Deals as Rookies
The richest owner in the NBA wants to transform the Clippers into a force to be reckoned with and the new arena enforces this aim.
"This is just another step in building our own identity. We've got to get out of the shadows," Ballmer said. "We're building our own home-court advantage. That building says we're different. We've finally got our own schtick."
ADVERTISEMENT
Article continues below this ad
Along with taunting Lakers fans, he also asserts that Clippers can stand up to other teams in the league. "We're going to provide some competition. I don't mean for fandom in the city, I mean we're going to be real competition in this league."
Watch This Story
"There are 29 other teams you have to beat to win a championship, but you must be pretty worried about us. The Lakers are a great organization, a great franchise, but Laker fans, you must be a little worried about us."
ADVERTISEMENT
Article continues below this ad
"No, we're coming, we're coming," Ballmer says.