Clippers' Paul George Dismisses Draymond Green as Toughest Defender in Comparison to Jrue Holiday
Published 03/25/2021, 10:22 AM EDT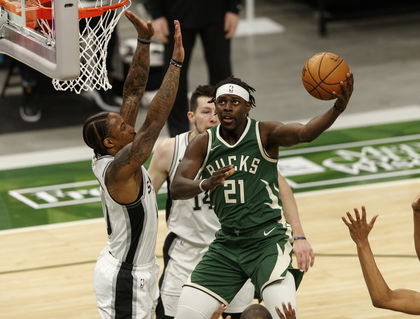 ---
---
The trend nowadays is not being humble. The new norm is for players to accept that they are the best at what they do and have no hesitation in sharing that with the world. Although, at times, it is met with extreme criticism as it comes off as arrogance or even praises for their confidence. But it looks like Jrue Holiday isn't like one of those who would toot their own horn.
ADVERTISEMENT
Article continues below this ad
Jrue Holiday over Draymond Green
Warriors' Draymond Green recently labeled himself as the best defender he has ever seen. This created some stir on Twitter too. However, LA Clippers' Paul George was posed with the same question and he begs to differ. PG believes that Jrue Holiday is the best defender in the league.
ADVERTISEMENT
Article continues below this ad
George is an asset on both ends of the floor. So, his contribution to this debate is intriguing. In an interview, George stated, "I think the toughest matchup for me has been Jrue. There's a lot of great defenders out there, but the one guy who gave me the hardest time is probably Jrue."
PG is even taller than Holiday, which speaks a lot about how great the Milwaukee Bucks' star is. However, Jrue hasn't ever won Defensive Player of the Year, which can mean that he is quite underrated. But he does have other accolades, like being a part of the All-Defensive first team and All-Defensive second team.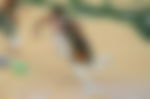 Is Draymond way over the line?
Players usually stray from declaring themselves as the best of "All-Time". It is another thing to talk about being superior in the current times. That being said, calling Draymond Green the best defensive player is fat-fetched, but including him in the conversation isn't.
ADVERTISEMENT
Article continues below this ad
From 2014 to 2018, Green was a force to be reckoned with. His monstrous defense deserves a lot of the credit for the Golden State Warriors, creating an unforgettable dynasty. He even won the Defensive Player of the Year award in 2016 and 2017 consecutively.
However, making a comparison between a different generation of players is not possible. The game then and now is very different. But if we look at the current situation of both Jrue and Green, Jrue's team is doing much better in the East than Green's Warriors in the West. Who do you think is a better defensive player?
ADVERTISEMENT
Article continues below this ad
Read also- 'F*ck Anybody That Think Differently': Warriors' Draymond Green Has a Blunt Reply for His Critics