Clippers' Paul George Relates His Relationship with Rajon Rondo to Russell Westbrook
Published 04/05/2021, 12:30 PM EDT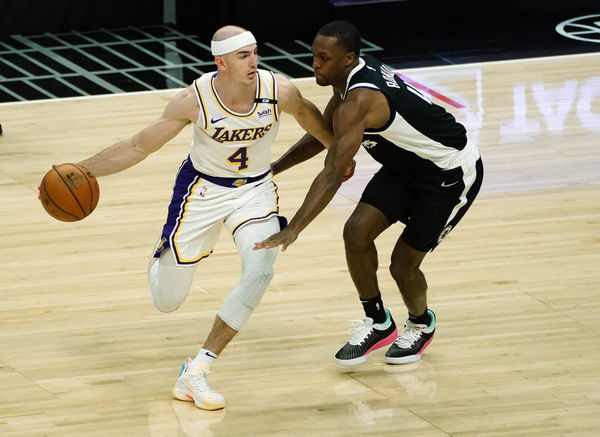 ---
---
The Los Angeles Clippers finally saw the debut of their trade deadline signing, Rajon Rondo, in a matchup against their cross city rivals, the Los Angeles Lakers.
Given that the Lakers were missing two of their biggest superstars in Anthony Davis and LeBron James, the Clippers cruised past the champions with ease, defeating them 104-86. This was their second win against the Lakers and with a record of 33 wins and 18 losses, they are now the third seed in the Western Conference.
Paul George speaks about Rondo's debut with the Clippers
Although the game was rather uneventful, it was interesting to see how the Clippers played with Rondo in the lineup. The 35-year-old only played for 14 minutes in the game but made an instant impact.
In the 14 minutes he played, Rondo scored 2 points, 3 assists and 2 steals showing exactly the kind of tenacity he can add to the Clippers.
Teammate Paul George was certainly impressed with the veteran guard's debut. In the post-game press conference after the win, George said, "I mean it's great you just see his intangibles. He just sees plays happening. I saw a lot of energy and you know he hasn't played for a while, so you know once he just gets rhythm, once he gets his timing down, I thought it just made the game easier."
George added, "Getting it up to him, letting him push the ball, letting him initiate instead of a lot of times myself and Kawhi doing it, we got a guy that could do it. It's just gonna make the game easier for us."
The 4-time All-Star certainly takes some playmaking load off of Paul George, who has been the primary facilitator for the team. PG spoke about the same in the presser and compared his on-court relation with Rondo with the dynamic he shared with Russell Westbrook at OKC.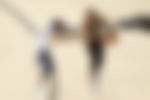 PG said, "I think we can reserve more energy… I relate it to the relationship I have with Russ, Russ created a lot of close out situations for me. It'll be the same thing with Rondo. Rondo can get us to the middle of the paint, he can make plays."
The veteran guard can be a key piece for the Clippers if they want to win the championship. With his vocal leadership and his impeccable play-making skills on the court, Kawhi & Co. are finally looking like a complete package. Can Rajon Rondo and the Clippers win the championship?