Coach K. Reveals How LeBron James Wasn't Happy With Kobe Bryant's Shot Selection Before the 2008 Olympics
Published 04/08/2021, 2:00 PM EDT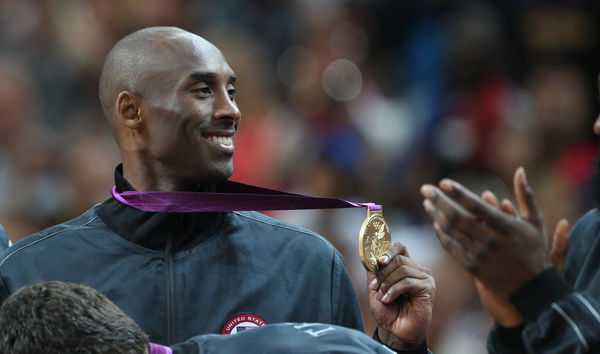 ---
---
It was 13 years ago that a talented group of basketball players came together to rescue a struggling USA basketball program. Their presence was so impactful that its ripple effect can be felt even today. In 2004, when Puerto Rico humiliated the Dream Team in the Olympics opening, they were barely able to squeeze a victory against Lithuania. Winning only the bronze medal left the squad in disarray. It was then that Kobe Bryant and the Redeem team came about, and this is why it holds so much importance to date.
ADVERTISEMENT
Article continues below this ad
Coach K and LeBron James realize there is a problem
Kobe wasn't a stranger to making tough shots in difficult situations; in fact, he aced this. However, there were also times where he did struggle with that aspect, something his Redeem Team coach, Mike Krzyzewski, and teammate LeBron James were not pleased with.
ADVERTISEMENT
Article continues below this ad
Recently, on an episode of "The Dream Team Tapes: Kobe, LeBron & The Redeem Team," Coach K. talked about how they noticed this issue and then decided to have a word with Kobe about it.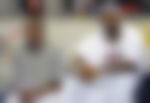 "We're gonna win and in the first half, Kobe started taking Kobe Laker shots, which they had not been doing…and LeBron… he looks at me. And I know we got a real problem. I said I will take care of this, trust me…"
"So we were up all night as a staff… trying to figure out how to handle this. And I said give me his shots on a computer and I'll have an individual meeting with Kobe. So I'm… really apprehensive…. but I said gotta do it. I said I'd take care of it."
Kobe Bryant was asked to work on his shots
Mike finally sat down with Kobe one on one and said, "So I brought him in and I said, look I wanna talk to you about shot selection. Let's stake a look at these shots and I said 'they're bulls*it shots. You can't do that when you have Carmelo and LeBron. It erodes what we're doing."
ADVERTISEMENT
Article continues below this ad
To Mike's surprise, Kobe did not deny it at all. "So I don't know what I'm gonna get, but what I get is like a gift from god. He just said, 'You're right, I won't do that. What else?'" Mike revealed.
Everybody knows that all Kobe cared about was winning. He was always open to growing as a player and did what needed to be done for the team to succeed. This is exactly what made him who he was.
ADVERTISEMENT
Article continues below this ad
Read also- Dwyane Wade Narrates His Favorite Kobe Bryant Memory During the 2008 Olympics