'Coldest Mixtape': LeBron James Shares a Video Compilation to Reminisce the 2016 Championship Win
Published 06/20/2021, 6:00 AM EDT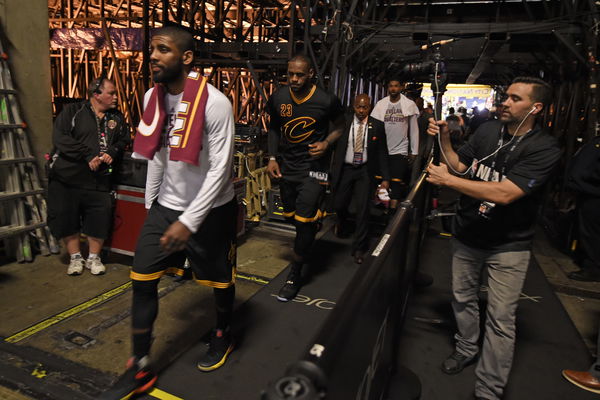 ---
---
Deep down in his heart, Kevin Durant would always regret not bringing a title to the city of Oklahoma. One can't forget how Kevin Garnett expressed during his HoF speech that it was sad not to win a ring for Minnesota. Similarly, LeBron James would have carried the same remorse if he had not pulled an unbelievable 2016 season with the Cavaliers. 
ADVERTISEMENT
Article continues below this ad
The Cavaliers picked this Kid from Akron as their #1 draft in 2003 with the dream of a new era. 18 years later, a proud LeBron has enough reasons to call Cleveland his city and relive the memories from his days as a Cavalier.
LeBron James shared a cherished memory
ADVERTISEMENT
Article continues below this ad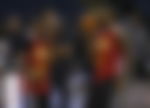 The L-Train's journey to pull Cleveland out of the championship drought was far from easy. He had a flying start to his campaign with a ROY award and the team's veterans accepted him as a budding leader. He even pushed the Cavs into their first-ever NBA Finals appearance in 2007. But each time, he ended with no luck and stood devoid of winning his first ring. 
However, it all changed in 2016 when Bron turned the tables for the city in his second innings with the team. It was such a monumental victory that the 36-YO still seems to watch those highlights in loops. 
Recently, the 4x NBA Champion shared a compilation video from that iconic series. The stitched video had Kyrie Irving pulling ankle breakers, LeBron converting reverse dunks, and making game-winning blocks over Steph Curry & Andre Iguodala. He shared a message with the post and wrote – 
Cant find a better one than this. This is the COLDEST mixtape of all time!!! A season long of highlights in just 7 games! ELITE players from both sides making insane plays. 🔥🔥🔥🔥🔥🔥🔥🔥🔥 https://t.co/zb2x9cVALo

— LeBron James (@KingJames) June 19, 2021
In that series, Bron had scored at an average of 29.7 points, 11.3 rebs, and 8.9 assists to help the Cavs bounce back from a 1-3 pothole.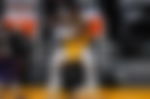 Why was the 2016 victory so special for the King?
ADVERTISEMENT
Article continues below this ad
First, the 2016 championship win ended the 52-YO Cleveland Curse. Second, it was LeBron's unfinished task that he had to complete in order to cement his legacy and keep his words. The Akron Hammer moving out of Cleveland after his infamous 2010 decision was a heartbreak. Later, his critics were always of a stand that Bron's first two titles came only because he had a team of multiple All-Stars in Miami. So it was important for Bron (having Kyrie's support) to prove everyone wrong and feed his competitive spirit.
If those reasons weren't enough, King James had to seek his revenge for the NBA Finals loss in 2015. That year, the Cavs had 2-4 even after staying 2-1 ahead of Steph Curry's Warriors. If that result had repeated in 2016, Bron would've had a ring fewer than the Splash brothers, damaging his GOAT contention. 
So what do you think, how would Bron's resume look without that 2016 victory alongside Kyrie Irving? Help us know in the comments.
ADVERTISEMENT
Article continues below this ad
Watch this story – LeBron James and Kyrie Irving Brotherhood Moments