Who is in the 2021 NBA Draft Class?
Published 01/06/2021, 9:44 AM EST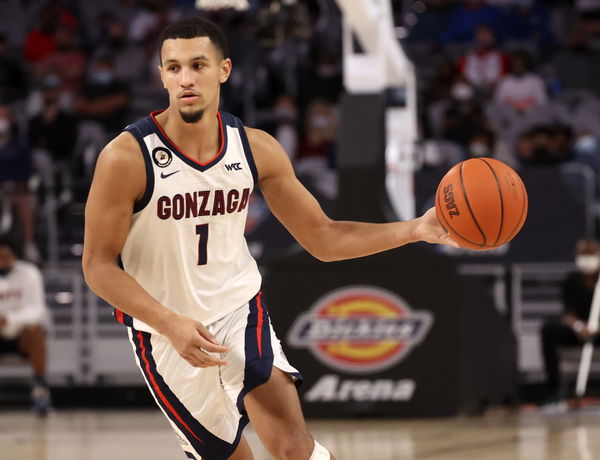 ---
---
The 2021 NBA draft class has been talked about as one of the most exciting draft classes in a long time, with a talent pool deeper than all classes in the last few years. It mixes the best of the 2019 draft class of generational talent with the 2020 draft class of solid prospects, all together.
ADVERTISEMENT
Article continues below this ad
With the college basketball and European basketball season already underway, we have more information on the best players coming into the draft next year.
2021 NBA Draft: Top Five
ADVERTISEMENT
Article continues below this ad
Jalen Suggs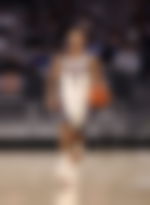 This list isn't a prospect ranking, so this isn't in any order. However, there is a relative consensus on the top-five picks from this draft. We will first talk about Jalen Suggs, a 6'4 guard of the Gonzaga Bulldogs.
Suggs has the potential to easily be the best player in this class. He is a point guard who is sturdy and has a near-complete skill-set already. His Bulldogs are headed on the NCAA Championship path, and his success will be one of the main ways for them to earn the title. His only major flaw is a high turnover rate, averaging 2.6 a game.
Cade Cunningham
Many are pegging Cade Cunningham to be the number one overall pick next season. The 6'7″ combo guard has a nearly flawless game, high-IQ, is ambidextrous, a fantastic distributor, and is very adept defensively. His OSU Cowboys don't generate the same attention as Suggs and the Bulldogs, but Cunningham is inarguably special.
Some people compare him to Luka Doncic. While that may be a lofty expectation to live up to, Cunningham is coming into the league with all the gifts possible. If his work-ethic remains high, who knows how he may change whichever franchise drafts him next season. He is averaging almost 20 points, but with a lot of turnovers, at four a game.
Evan Mobley
Evan Mobley is another modern center who has a lot of upside if he is developed correctly. The big-man for the USC Trojans is a shot blocker and a polished offensive player, two must-have qualities in modern centers. Though he is lanky, he has the ability to bang inside the post. If needed, Mobley also has a decent jump shot which can become lethal if developed.
USC freshman Evan Mobley's debut:

– 21 points
– 9 rebounds
– 3 blocks
– 3 assists

— Jeff Goodman (@GoodmanHoops) November 26, 2020
Mobley is averaging almost 3 blocks and 15 points on near-60% shooting efficiency. His abilities are magnified in the college game, but he can become a highly valuable prospect to many other NBA teams. His almost Chris Bosh-like skill-set will entice many teams to look at drafting him.
Jalen Green
Jalen Green is one of the few top prospects in this draft to not play college basketball. Another one is Usman Garuba, who is playing in Europe right now. However, Green is still playing in the US, just in the G-League. Green is one of the few players to have already turned pro, but we are yet to see him in action for his G-League outfit.
Green is possibly the most athletically gifted player in this draft class. The 6'5 shooting guard can dominate in the transition and can easily finish at the rim. While his jump shot is a tad bit inconsistent, the ceiling he has because of his athletic ability is higher than most other prospects. Playing in a professional set up at this age may also prepare him better for his transition to the NBA.
Another player to have already turned pro is Jonathan Kuminga, who is Green's teammate on the Los Angeles Ignite of the G-League. Like Green, his ability is based on his very high-potential based on the gifts he already has. Kuminga is the prototypical modern NBA forward. He has the size and a soft touch, which makes him dangerous around the rim. He is also already a very strong defender.
The big drawback with Kuminga is his still-developing jump-shot. However, he has good basketball IQ and doesn't have a tendency to take too many and shots. He isn't a bad shooter, but just a little too inconsistent if he wants to succeed at the NBA level. But as a 6'6″ two-way wing, Kuminga will definitely be a very useful addition to any NBA team.
Rest of the field
ADVERTISEMENT
Article continues below this ad
The top-five is considered to be a lock for most pre-draft websites. However, the college basketball season still has a lot of action to produce, which could mean new players could change the status quo. These players just on the top-five bubble are the likes of Greg Brown from the Texas Longhorns, Jalen Johnson out of the Duke Blue Devils, and Ziaire Williams from the Stanford Cardinals.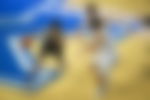 The depth of this class is no joke, as this list could go deeper. You have BJ Boston in Kentucky who has struggled this season but still has a lot of upside. Scottie Barnes from Florida State is also a solid option. This class is so deep that the almost consensus national player of the year is not even being projected for the first round in Luka Garza.
ADVERTISEMENT
Article continues below this ad
The potential talent for next year will be exciting, with a lot of these players having the skill-set to succeed in the NBA. Hopefully, they do have successful careers in the NBA.