'Committed and Loyal': Bradley Beal Reveals Why He Connects Better with Damian Lillard
Published 03/06/2021, 1:00 AM EST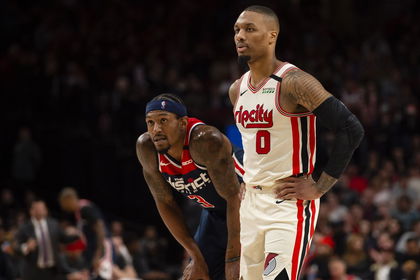 ---
---
Bradley Beal has been on an insane scoring run this season. Since the start of the season, the 27-year-old is yet to take his foot off the gas pedal. Moreover, with time his teammates also caught up to him.
ADVERTISEMENT
Article continues below this ad
In their last ten games, the Washington Wizards have a record of 7-3. This newfound form has finally given slim hope to franchise fans that they can make a comeback in the second half of the season.
Furthermore, if the Wizards continue this run of form, their superstar Bradley Beal is most likely to stay with the team for a longer period of time. It is a well-known fact that Bradley Beal is one of the most loyal players in the league.
ADVERTISEMENT
Article continues below this ad
Besides him, only Steph Curry or Damian Lillard have shown that level of loyalty to their franchises. But if the Wizards do not make the playoffs this year, Beal might finally request for a trade.
Bradley Beal reveals his conversation with Damian Lillard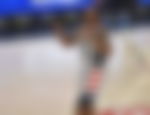 As we mentioned earlier, Dame has stayed loyal to the soil with the Blazers. What's more impressive is the fact that Portland is a small market. So, it's even harder for them to attract free agents during NBA free agency.
A recent report by "The Athletic" revealed a conversation between Dame and Beal. Beal explained his talks with Lillard as:
"Dame and I, we've kind of built a relationship. It was one of those kind of picking-his brain (conversations), because he's somebody who has been committed and loyal, and fought through the grind."
ADVERTISEMENT
Article continues below this ad
According to Beal, these conversations with Lillard have been very helpful for him. He further continued:
"Those conversations were great. … We always say, it's always easy to jump on the other side with two, three other guys who are really good, but at the same time, that grass isn't always greener. We've seen that. History has shown that."
While one can never predict what might happen in the NBA, one thing is for sure: Bradley Beal won't quit easily. He is in the prime of his career, and the next two seasons are probably his best chances to win an NBA Title.
ADVERTISEMENT
Article continues below this ad
What are your thoughts on this? Feel free to share them in the comments section below.