'Competitive Juices': Michael Jordan Gives Steph Curry a Sound Reason How Golf Keeps Him Sane
Published 09/27/2021, 12:05 AM EDT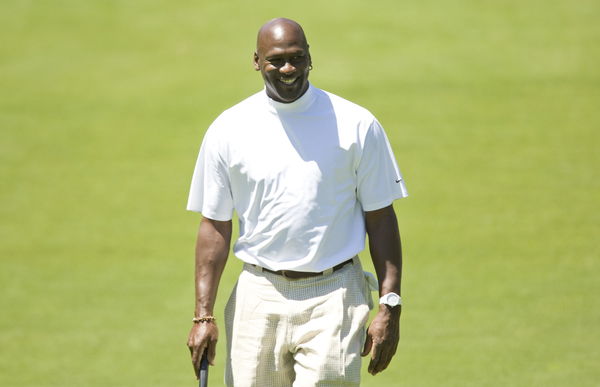 ---
---
Michael Jordan took birth on this planet to redefine sports. He used basketball to show expertise and attain fame, played baseball as a rebound game, and then refocused on golf to place bets & stay visible. The owner of the Charlotte Hornets and the sneaker king for Nike, this world-famous athlete does not do anything that's mediocre.
ADVERTISEMENT
Article continues below this ad
So during the Ryder Cup 2021, Warriors' Steph Curry grabbed the opportunity to sit down with the icon and discuss all-things-golf. The GSW leader was attending just his first-ever Ryder Cup and an interview with Air Jordan probably made it golf life's greatest memory. So what were some revelations that came out of their discussion?
ADVERTISEMENT
Article continues below this ad
Michael Jordan revealed why he chose golf over other sports
MJ became serious about golf during his active Chicago Bulls days itself. His documentary, The Last Dance, very vividly covered that side of his life. He would place big bets on the games and even face multiple controversies, but nothing ever made him despise golf. So what's behind this love?
On the Whistling Straits Golf Course, Wisconsin, Steph Curry (who had a hard time looking into his idol's eyes) asked this very question to the 6x Champion. MJ chuckled over the question, called it an easy one, and answered, "When I was playing, it was snow on the ground in Chicago… there was nothing. If it was, things would have been a little bit different. But I got into Golf, mainly because of a competitive standpoint."
Over the course of two decades, MJ saw a fair share of victories & losses and ended up uplifting the standards of the NBA. However, he surprisingly does not see basketball as a sport as tough as golf.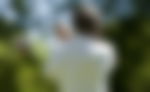 As His Highness added, To me, it is the hardest game to play. I can always respond to an opponent, a defensive guy, an offensive guy, whatever. But in Golf, it's like playing in a mirror and you're battling yourself consistently. Trying to get perfection, every swing, every putt. Because when I walked away from the game of basketball, that was enough to keep my competitive juices working."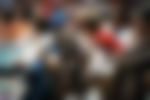 How did MJ use golf as a way to improvise on basketball?
Well, Michael Jordan is a competitive freak. He is someone who would cook fictional stories in his mind just to find aggression against his rivals. But amidst all the fast-paced NBA life, he always needed the calmness and sanity that golf greens brought. So golf became that game that taught him patience. 
ADVERTISEMENT
Article continues below this ad
His memorable night against the Celtics in Game 2 from 1986 EC Round 1 proved it. A young MJ scored 63 points in that 131-135 loss and that came after he had just invested time at a golf course. Today, he can play a 63-hole golf game (giving Curry golf goals) too!
Watch This Story
In the interview, MJ discussed a similar analogy that he uses today and revealed, "And now when I don't have that game, it's this game and it drives me crazy. Now I go fishing in between my golf because I gotta show patience in fishing that's gonna be related to Golf."
ADVERTISEMENT
Article continues below this ad
This, coming from a man who always loved away games more than home games, just because they're more challenging, is worth admiring. So what is your takeaway from this inspiring interview? Help us learn in the comments section below.
Watch this story – Michael Jordan and Other Players Who Got Pissed off By Reporters' Dumb Questions