'Complete Choke Job': Charles Barkley Takes Shots at Joel Embiid and Ben Simmons After 76ers Humiliating Loss to Hawks
Published 06/17/2021, 7:00 AM EDT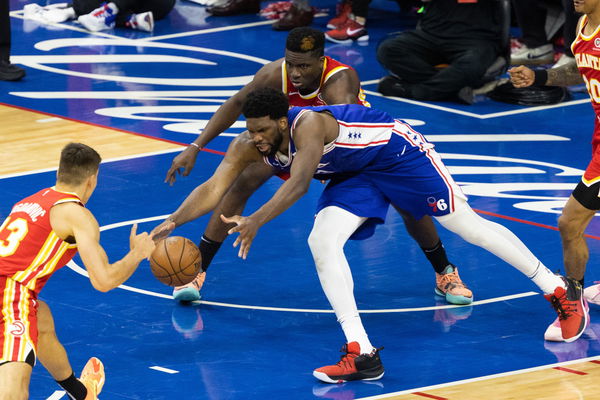 ---
---
The Philadelphia 76ers tanked yet another game that could have just as easily been a win against the Atlanta Hawks. First, they lost Game 4 despite having a 19 point lead. If that wasn't enough, they had a 20 point cushion by halftime in Game 5, but the Hawks' blockbuster fourth-quarter helped cover that deficit.
ADVERTISEMENT
Article continues below this ad
The game ended with a 109-106 score and the Hawks leading the series 3-2. This has Sixers fans and Charles Barkley furious, and he didn't shy away from giving his opinion.
Did Philadelphia choke?
ADVERTISEMENT
Article continues below this ad
The Sixers were good to go until they collapsed in the most crucial quarter of the game. How they managed to let the Atlanta Hawks score a monstrous 40 points alone in the fourth quarter is beyond anyone. And this is exactly what former Sixer, Barkley, questioned after this disappointing Game 5.
On 'Inside The NBA', Barkley called this exactly what it was and said, "This was a complete choke job. You don't be up 26 in a must-win game… First of all, you gave up 40 points in the last quarter. You should have been mad from the last game when you gave an 18 point lead. And then you come home, you play [indiscernible] you get a 26."
Then Barkley took shots and Embiid and Simmons who claim they deserve DPOY awards. "They brag about how good they are defensively like, 'I should be the defensive player of the year'. And I am like you gave up 40 at home in a playoff game, they just choked that away," he concluded.
Barkley seemed to be on the verge of flying to Philly and going on the radio because he believes that the 76ers deserve to be roasted for these games. And Charles will be pleased to know that that's exactly what's happening.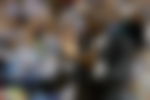 Will the Atlanta Hawks put 76ers out of their misery?
ADVERTISEMENT
Article continues below this ad
The biggest concern for the Sixers will be keeping Joel Embiid healthy enough to survive this series. And if he manages to do this, he needs to focus on not shooting the ball so poorly. He went 0-for-12 in the second half, which was one of the biggest reasons for the 76ers' sudden decline. Other than him, only Seth Curry from Philly was having a rare good night.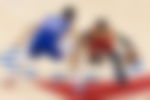 With Trae Young's spectacular scoring and 39 point performance, the Hawks are in extremely good hands. If Philly keeps their habit of blowing out big leads, there is nobody who can save them from the Hawks' wrath in Game 6, and they will be the ones bidding goodbye to their shot at a title this season.
ADVERTISEMENT
Article continues below this ad
WATCH THIS STORY: Most Laughable Chokes The NBA Has Ever Seen: Heat vs Mavericks, Knicks vs Pacers & More