'Corny A– Talk': Kevin Durant Hits Out at Jay Williams after the Giannis Antetokounmpo Comments
Published 06/08/2021, 11:41 PM EDT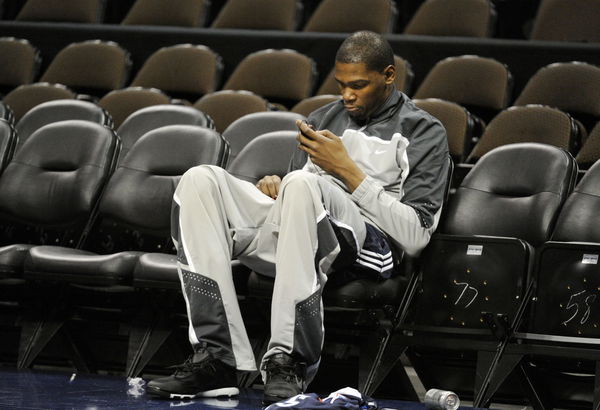 ---
---
Kevin Durant is hands down one of the most reachable personalities via the pathway of social media, especially Twitter. More often than not, he responds to hate threads that call on him. It is as if between his practice in the gym and performances on the court, all he does is make millions of dollars and send tons of tweets.
ADVERTISEMENT
Article continues below this ad
His verbal tussle with actor Michael Rapaport from March is still fresh in most people's memory and now, something else has popped up. Now, it is Jay Williams who is the latest target of KD's sniper gun, and Durant is not going home without a hunt.
Kevin Durant wreaked havoc on Jay Williams
ADVERTISEMENT
Article continues below this ad
After the Nets defeated the Bucks 125-86 in Game 2 of their EC Semis tie, KD's 32 points did not make as many headlines as much as a controversy did. His Twitter banter eclipsed everything else as the 11x All-Star made it his mission to shut down the baseless claims being directed at him.
In an ESPN show, former basketball player and now NBA analyst Jay Williams said something that irritated KD. The 39-YO had earlier commented on how Anthony Davis and Durant making a baby would most probably produce a Giannis Antetokounmpo in terms of physicality. Post that comment, Jay apparently met KD at a holiday party where Durant allegedly told him, "Don't you ever compare me to Giannis."
After Jay spoke about this incident, all hell broke loose. It was time for him to face the legend's wrath, and this was how Kevin Durant responded:
Mans will do anything to advance their careers in this media shit, wanting to be accepted by an industry that will dispose of you whenever they please. Keep me out all that corny ass talk about whos better and legacy and all that dumb ass shit. I don't even talk like that

— Kevin Durant (@KDTrey5) June 8, 2021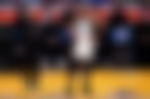 KD's unforgettable episode with an American football player
ADVERTISEMENT
Article continues below this ad
In April, it was Kevin Durant vs Shannon Sharpe and that story hit more headlines than anything in that week. This happened after Sharpe reacted to a fake quote of KD arguing that he was the GOAT over LeBron James and things turned nasty. Durant ensured he didn't let Shannon get away with his foul remarks because of poor research.
KD, IF* you wanna talk to me. I'm not hard to find, but I'm not going bck and forth on social media. Whatever our differences are. They can be handled out of the eye of social media. 👍🏾👍🏾 https://t.co/60CGNzMRg9

— shannon sharpe (@ShannonSharpe) April 13, 2021
ADVERTISEMENT
Article continues below this ad
It came to a point where the sports presenter had to block KD from his social media. That incident and the current one prove that one mustn't push KD too much. He is not somebody who will stay quiet over comments that harm his legacy. 
Watch this story – Kevin Durant, Giannis Antetokounmpo, and Other Stars Who Had Heated Playoff Moments