Could a Move to the Los Angeles Lakers Be on the Cards for Damian Lillard?
Published 06/02/2021, 8:44 AM EDT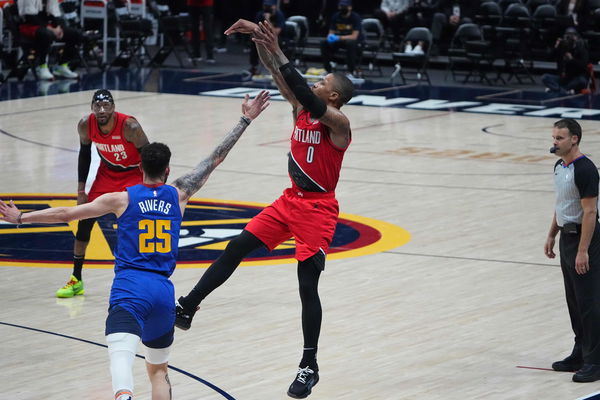 ---
---
Damian Lillard and the Portland Trail Blazers played their fifth game against the Denver Nuggets in the first round of the playoffs. Tied at 2-2, the series was well poised and certainly this game was set to be a cracker.
ADVERTISEMENT
Article continues below this ad
Unlike Game 5 in Lakers vs Suns, this match-up between the Blazers and the Nuggets didn't disappoint. The Nuggets, who had the home-court advantage, looked unstoppable in the first quarter, taking a 13 point lead. But Lillard and the Blazers had different plans. Thanks to Dame Dolla's lights out shooting, the Blazers cut down the deficit to three points.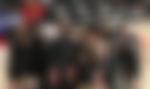 This back-and-forth battle continued in the third and fourth quarter as well. While the Nuggets were in cruise control in the last minute of the fourth quarter, Lillard kept the game alive with a game tying three. Lillard yet again tied the game with another game tying shot in the first OT.
ADVERTISEMENT
Article continues below this ad
But in 2OT, the Blazers simply fell flat. Outscored by 7 points, Portland saw starters CJ McCollum and Robert Covington missing multiple shots. Ultimately, Lillard, who scored his playoff high of 55 points along with a record 12 three pointers, suffered a terrible 147-140 loss as he was let down by his fellow players.
With Nuggets taking a 3-2 lead, this series has certainly swung the series in favor of Nikola Jokic and Co. Only a Lillard masterclass might save the Blazers from an elimination. Will 'Dame Dolla' put up a fight in his next game?
Will we see Damian Lillard in a Lakers' uniform next season?
The Blazers, over the years, have made a reputation for themselves. A constant in the playoffs, Portland has shown that they can be a challenging team, but have never quite solidified themselves as a championship contender.
As good as Damian Lillard has been for the Trail Blazers, the supporting cast around him hasn't been as star-studded as his competitors. With multiple early round exits and championship aspirations looking slim, Dame Dolla might be in for a new challenge. Given that he is in his prime, winning a chip alongside another superstar can be a real possibility.
ADVERTISEMENT
Article continues below this ad
If at all he demands a trade, the Lakers might be an ideal destination for Lillard. Four years ago, the 6-time All-star had claimed that if he was ever traded away, his ideas destination would either be the Lakers or the Jazz.
While Jazz might be a great place for Lillard to flourish, forming a big three with LeBron James and Anthony Davis might be perfect. With Bron and AD, Lillard might almost guarantee at least a Finals appearance or possibly a championship.
ADVERTISEMENT
Article continues below this ad
Do you think Lillard will eventually join King James and 'the Brow' with the Purple and Gold, or will he continue his struggles with the Blazers?