'Could Never Be Beaten' – Shaquille O'Neal Explains Why He and Kobe Bryant Found Success Despite Their Differences
Published 04/30/2021, 8:30 AM EDT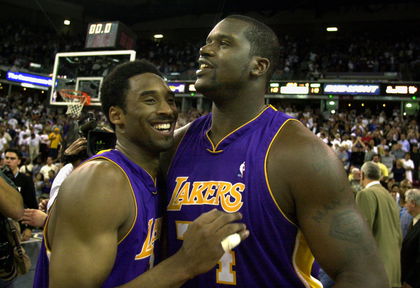 ---
---
Kobe Bryant and Shaquille O'Neal formed one of the most impressive partnerships in NBA history. The duo brought great success to the Los Angeles Lakers during their time together. Shaq and Kobe were a force to reckon with, and they ran through the entire NBA. Shaq and Kobe won three consecutive NBA championships together. Despite their success, their relationship off the court was never strong.
ADVERTISEMENT
Article continues below this ad
Shaq and Kobe respected each other
NBA legend Shaquille O'Neal was a guest on 'All The Smoke' recently. He spoke about how he and Kobe Bryant were able to dominate the NBA during their stint together in the Lakers. Shaq noted that basketball players don't always get along, but he and Kobe respected what the other can do. Both of them were alphas when they played and would compete with everyone when they took the court.
ADVERTISEMENT
Article continues below this ad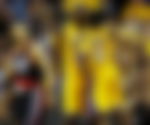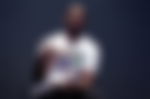 "You know how it is as basketball players. We don't always get along. But if the respect is there, you could never be beaten. You all know him, he was an alpha. You all know me, I was an alpha. We didn't always agree on things, but when it comes time to compete on the court, I think the fact that we always competed with each other made us even more unstoppable." 
Kobe Bryant competed with everyone
Shaq added that Kobe and he competed all the time, not just on the court, but with each other. O'Neal was dominant and had great statistics all the time. However, Kobe wouldn't be happy that Shaq was outdoing him during games. That would drive Kobe to play even better. The duo went on to win three NBA titles, despite their shaky relationship. He then talked about the last time he saw Kobe, during his final game in the NBA.
ADVERTISEMENT
Article continues below this ad
"Because I'm always on the stats. 'Oh damn, you got 25, and I only got 15? There's something wrong with that picture'. So we would always compete with each other. And we were able to win three out of four. And we did the Laker interview, and we talked, we had a good time. The last time I saw him was when he announced he was going to be playing the last game… And what'd he do? Went out and got 60."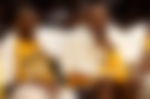 ADVERTISEMENT
Article continues below this ad
Could Kobe and Shaq have won more NBA championships if they had a better relationship with each other? It is certainly possible. Even at the peak of their animosity, Shaq and Kobe were able to reach the NBA Finals, even though they did lose to the Detroit Pistons.