'Could Never Put Him With Michael': Former NBA Player Cant Compare Michael Jordan and Kobe Bryant
Published 04/25/2021, 7:00 AM EDT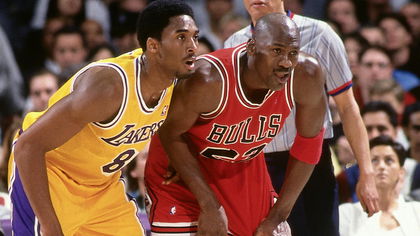 ---
---
'Michael Jordan is the greatest of all time'. That is the opinion held by several NBA fans, most notably those who lived through the 90s. Jordan was a transcendent player that did more for the NBA than anyone before or after him. However, there are those who try to argue for players like LeBron James and Kobe Bryant, who have had similar accomplishments, and even surpassed Jordan in some respects. However, one former NBA player can't bring himself to compare anyone with Michael.
ADVERTISEMENT
Article continues below this ad
LeBron James creeping up on Michael Jordan
Former NBA player Rex Chapman spoke to Rich Eisen recently. The two discussed the debate over the greatest of all time. Chapman, having played in the NBA in the 90s, believes Michael Jordan is the greatest ever. However, Chapman did acknowledge that LeBron James was getting close to that accolade, with what he has been able to do over the last few years.
ADVERTISEMENT
Article continues below this ad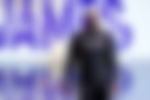 "I think we all come at it from our own little window of perspective. I think Michael is the best too, of course. However, LeBron is creeping into that conversation for me. He's amazing, and he's never made a misstep. Forget about 'The Decision' and all that stuff. I'm a huge, huge fan, and especially of everything that he does off the court. That's a huge plus." 
Kobe not on Jordan's level?
Chapman also brought up the arguments Isiah Thomas makes against him. He believes that Thomas has a point when he doesn't revere Michael Jordan, because Jordan couldn't best Isiah when the latter was in his peak. Furthermore, while he got to play against Kobe Bryant and Michael, Chapman can't compare the two. He did note that perhaps that is because of the era he grew up and played in.
ADVERTISEMENT
Article continues below this ad
"Isiah Thomas, he doesn't revere Michael. He's not denigrating Michael, he's just saying he didn't become Michael Jordan, and he didn't until Isiah and them were kind of gone. Michael didn't ascend, he had to go through them. It's like when people ask me about Kobe, and I played against Michael and Kobe. I saw what Kobe became, unbelievably good. But I could never put him with Michael, and that's just because I'm older."
ADVERTISEMENT
Article continues below this ad
Who is the greatest of all time between Michael Jordan, Kobe Bryant, and LeBron James? All three stars changed the NBA in different ways. However, Kobe has spoken about the comparisons to Michael, and noted that he wouldn't have found that level of success with Jordan setting up the blueprint for him.