'Couldn't Sleep When I Seen Him': Former Teammate Reveals Interesting Kobe Bryant Story off the Court
Published 03/10/2021, 7:04 AM EST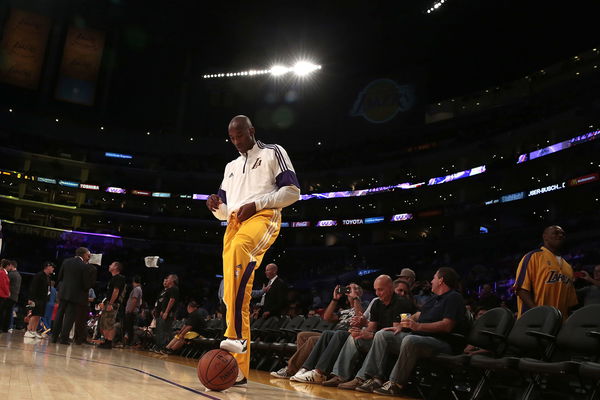 ---
---
Kobe Bryant was one of the most driven athletes the NBA has ever seen. During his time in the league, Kobe was known for never giving up on his team. Bryant was an iconic player in the NBA, making some of the toughest shots at the last moment of the game. But even off the court, Kobe was always working on trying to get the win.
ADVERTISEMENT
Article continues below this ad
Kobe Bryant – always working
Former NBA champion Matt Barnes gave an interview recently. He told a story about Kobe Bryant during his time with the Lakers. They were on a European tour during the pre-season. He saw Kobe Bryant sitting by himself and listening to music. Barnes, who couldn't sleep, went to Kobe and was shocked to see what he was up to sitting alone.
ADVERTISEMENT
Article continues below this ad
"Kobe used to have like 3 guys guarding him"

– Matt Barnes breaks down Bean's insane X's and O's preparation heading into games. pic.twitter.com/Z4ryhD8R4s

— Ball Don't Stop (@balldontstop) March 10, 2021
"Kobe used to have like three guys guarding him. One time, we were on a plane, during the pre-season. I think we were going to Spain, because we had Pau with us. I see Kobe in the corner, I couldn't sleep when I seen him. He had his headphones, and he was bopping. I went over there, and he had a bunch of different little courts drawn up, nearly 30 different courts." 
Kobe looking for mismatches
ADVERTISEMENT
Article continues below this ad
Barnes revealed that Bryant was trying to draw up plays for the team. Knowing how much attention he garnered during the game, Kobe was trying to see which teammates he could set up to take advantage of the lax defense on other players. Bryant took advantage of the way players would take part during the game.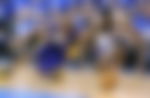 "And he's like 'I'm not looking at my defender, I'm looking at the help and the third defender to see where they're going to play me so I can know where you guys are going to be.' That era was different, we'd load the guys, almost run double sometimes. That's how much attention to detail on defense was. But then the game transitioned into more of a full-court, run-and-gun."
ADVERTISEMENT
Article continues below this ad
Which is the most iconic Kobe Bryant moment in the NBA? Over his 20 year career, Bryant defied expectations on a regular basis. And he was part of some of the most legendary teams and stories the league has ever seen. And these moments will never be forgotten, and neither will Kobe.