'Courageous Of Him': Former NFL Star Shares His View Point On Nets' Kyrie Irving Calling Himself an Artist
Published 01/20/2021, 5:00 AM EST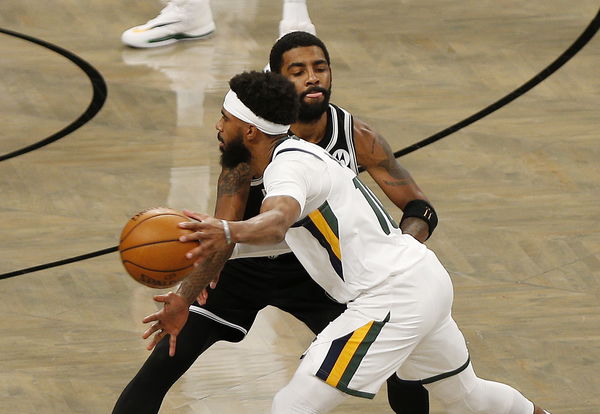 ---
---
The Brooklyn Nets superstar Kyrie Irving is an extreme polarising personality. Some absolutely love him while there are other who detest him; there is no in-between.
ADVERTISEMENT
Article continues below this ad
While he is one of the best point guards in the NBA right now, he draws a lot of unwanted attention for his comments. In fact, he also has a reputation of being a bad teammate with a bad attitude.
Then came his outburst at the media, which didn't help his case at all. Instead, he was fined and even spoke up about how he doesn't encourage "artists" like him being ill-treated. Many NBA entities have spoken up about this and now former NFL star, Marcellus Wiley, has also given his viewpoint on the matter.
ADVERTISEMENT
Article continues below this ad
What makes him courageous?
In an interview with Miley, he was asked what he thinks about Irving's behavior. He stated, "I think Kyrie is teetering between being misunderstood and Kyrie actually misunderstanding who he actually is to the greater world."
He explained his analogy in detail and said, "That's an interesting balance we all have. Who are you? And who do they think you are? Most people don't have that outward conversation. But I think it is courageous of him to even attempt it. Like 'Alright, I am going to take you all into what I am really feeling and despite you all trying to put me in this box or whatever that is, I am different than that'.
'Whether or not I am bigger than that, I am just different than that. Let me tell you who I am,'" said Marcellus."The point is, I don't know if Kyrie is clowning or not. But I do know he is serious about not being boxed in terms of just a dribbler."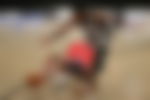 The Brooklyn Nets waiting for Kyrie Irving to return
It seems like Kyrie can't stop himself from making headlines. After taking a leave for personal reasons, Irving was seen without a mask in an indoor party, which is against the health and safety protocols of the league.
ADVERTISEMENT
Article continues below this ad
Therefore, the man is completing his mandatory quarantine period before he can play with the Nets. Right now, not only the franchise but NBA fans all over are waiting to see the fruition of bringing three of the league's best players together. Now James Harden is playing alongside his former teammate, Kevin Durant. Only Irving is left to be added to that deadly equation.
Is this trio going to be as good as their supporters are expecting? Or will this turn out to be another disaster for the Nets? Also, is the Lakers repeat in danger because of this big trade?
ADVERTISEMENT
Article continues below this ad