'Coward' Ben Simmons Will Never Be Forgiven and Respected Like Allen Iverson by 76ers Fans, Claims Honest NBA Analyst
Published 06/15/2022, 11:30 AM EDT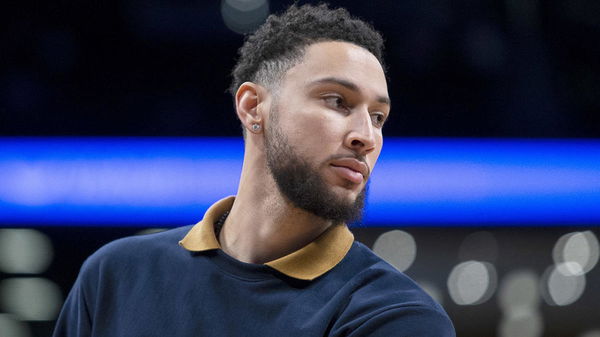 If there is one town that NBA Star Ben Simmons is not welcome in, that's Philadelphia. Despite playing with them for years, the Sixers fans absolutely dislike Simmons for his performance and his antics. And that is because the impact of Allen Iverson had over the city, claims a prominent NBA analyst.
Allen Iverson is arguably the most popular basketball player in Philadelphia history. He might be the most respected athlete in that city. That is because of what he did there when he was there. Iverson is revered by fans to this day.
ADVERTISEMENT
Article continues below this ad
Ben Simmons was once a fan favorite in the city. But his performance in last year's playoffs made him the villain. And his refusal to play for the Sixers when healthy was the last straw.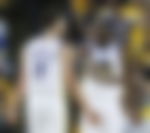 The fans were relieved when Simmons was traded to the Nets. And Stephen A.Smith explains why Simmons will never be forgiven for what he did.
Smith says Philly believes Ben Simmons is the Antithesis of Allen Iverson
Smith was recently on JJ Reddick's show 'The Old Man & Three". He was asked why AI is still respected to this day in Philly. Smith says that AI was a warrior, and he personified what Philly stood for. He made Philly lose the complex of being underappreciated. And when it was time to show up, he shined as bright as a star. And that is what the city is all about.
ADVERTISEMENT
Article continues below this ad
He also adds a comment about Ben Simmons, and why the fans dislike him. Smith said, "The brighter the lights, the bigger the challenge, the more he[Iverson] welcomed it. That's Philadelphia. And that's why somebody, dare I say like Ben Simmons, not literally, but figuratively speaking, he can never go back. They will never forgive him, ever."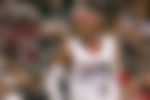 Smith adds that the city of Philadelphia considers Ben Simmons a coward for running away from the challenge. He clarifies that he doesn't feel that way and that he doesn't have any issue with Simmons, as he does not know the issues he was going through. But Smith adds,"…I just feel like hey you still asking for your money so I got a problem with that. But Philadelphia believes he's a coward. Philadelphia believes he is Antithesis of everything Allen Iverson Personified"
ADVERTISEMENT
Article continues below this ad
WATCH THIS STORY: Top 5 dunks of the NBA season 
AI put the city of Philadelphia on the map. He made them believe and showed up when it mattered the most. But Simmons couldn't and decided not to take part in practices in demand of a trade. The city didn't appreciate him not showing up to work and will always hate him for that.