Cowboys Star Threatens a "Man 2 Man" with Kid's Father for Calling Russell Westbrook Greater Than Stephen Curry
Published 05/30/2022, 12:30 PM EDT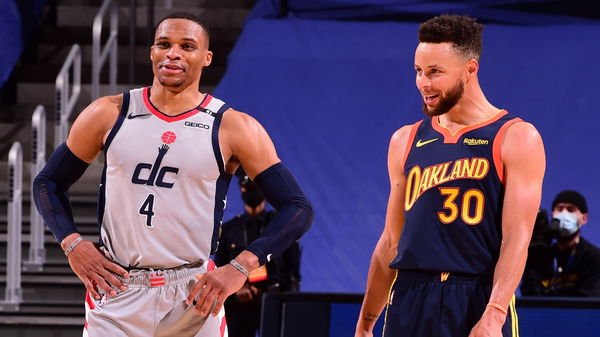 Stephen Curry showed up this season with his splash brother Klay Thompson. After 2 years, the team is back to play in the Finals. Curry had a great start this season, though he slowed down in the second half. Nonetheless, after Klay made his return, the Dubs were finally on track to win yet another title.
Contrary to the Warriors' success, there were a few teams who disappointed their fans. The Lakers were expected to be championship contenders, though they didn't even make the playoffs. There were a lot of reasons behind this poor season, but one stands out.
Micah Parsons doesn't believe that Westbrook is better than Stephen Curry
ADVERTISEMENT
Article continues below this ad
Dallas Cowboys star, Micah Parsons, was furious after hearing a kid's take on Westbrook. There is no bias between the two players, but individually Steph is better than Russ. This season, Steph has averaged 25 points and 6 assists, whereas Westbrook put up 18 points, 7 rebounds and 7 assists. While Russ has been active everywhere, he hasn't been efficient.
Heard a kid say Russell Westbrook was greater than Stephen curry!! I should have a man 2 man with his father!

— Micah Parsons (@MicahhParsons11) May 23, 2022
Westbrook's game was off the entire season. Moreover, he wasn't consistent in scoring or his outside shooting. Being a veteran presence, Russ tried his best, but was on a slump all season long. Apart from Westbrook's inconsistency, the team lacked chemistry and hustle. On the other hand, Steph and the Warriors had a fabulous season, playing yet another Finals.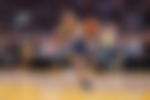 Looking at Westbrook's individual achievements, he is, without a doubt, a Hall of Famer. But if he doesn't improve his performance, he will continue to get hate.
ADVERTISEMENT
Article continues below this ad
What's next for Westbrook?
Many fans and critics believe the Lakers might look into trading Westbrook. After missing the playoff contention, the Lakers will have to make adjustments in the roster. With a new coach and a few more fresh additions to the roster, it will be interesting to see how Westbrook will fit in the team next season.
ADVERTISEMENT
Article continues below this ad
WATCH THIS STORY: Stephen Curry Dresses as Santa Claus Gifting Millions of Dollars to the Community
It would be an easy task to determine who the better player is between Curry and Russ. Who do you think is a better player? Do let us know in the comments.
Edited By: Ajinkya Aswale