'CP Going Crazy': Ja Morant, Kendrick Perkins & Others React To Chris Paul and Suns' Win Over Nuggets in Game 2
Published 06/10/2021, 12:07 AM EDT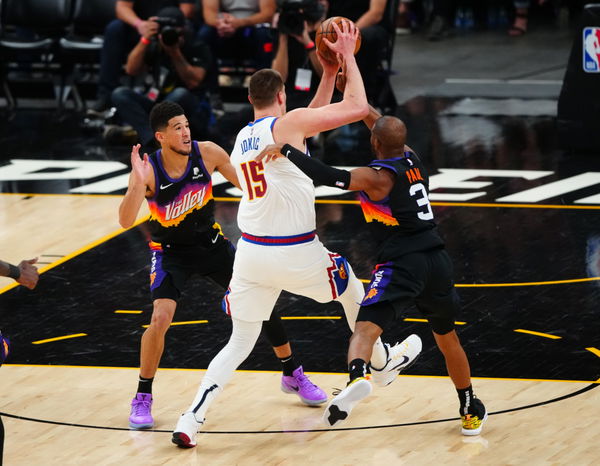 ---
---
It seems like the Phoenix Suns are on a mission this season to improve their chances of winning the title. After taking on the Denver Nuggets in the first game, they continued their five-game winning streak with a victory in the second one too. This means that Denver, once again, will be so close yet so far, from being championship contenders, unless they pull off another one of their wild comebacks.
ADVERTISEMENT
Article continues below this ad
The Phoenix Suns clearly have a flair for the dramatic. Both their games so far have been head to head until the Suns show a burst of energy in the second half and take a lead that the Nuggets just can't catch up with. Their first 111-102 victory also came when they had a 42-14 run at one point in the latter part of the game.
Whatever adjustments the Denver Nuggets made, the Suns answered it in a glorious manner. By the fourth quarter in Game 2, the Suns were up by almost 25 points and this was despite Nikola Jokic dropping buckets and finishing the night with 24 points and 13 rebounds. The Nuggets superstar lacked support from the rest of the players with only a few others scoring in double digits.
ADVERTISEMENT
Article continues below this ad
Meanwhile, the Suns played excellent defense just like in their first game. Thus, their second straight 123-98 victory against the Nuggets sparked some reactions from the audience on Twitter.
WATCH THIS STORY: Injuries That James Harden Has Powered Through Over The Years of his Career
What the Phoenix Suns are doing to succeed
ADVERTISEMENT
Article continues below this ad
Like most teams do, the Suns work around the strengths of their star players like Devin Booker, Chris Paul, and DeAndre Ayton. Chris Paul, who has just returned from injury, looks to be coming back in form. His veteran leadership has played a vital role in the team's success so far. Even against the Nuggets, he is doing a brilliant job in picking their defense apart.
The Suns' biggest concern entering this matchup was their ability to contain the MVP of this season and Ayton has had that under control so far. Along with Booker and Mikal Bridges' scoring prowess, the Suns have played a very balanced game.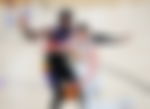 Denver will need another one of their famous miraculous comebacks to stay alive in the series. Otherwise, the Nuggets will continue to be in complete control and eventually be the ones ascending to the next round.
ADVERTISEMENT
Article continues below this ad