Crashing the Concert of the Band That Saved His Life, "Drunk and Shirtless" Dennis Rodman Had to Be Forced Out in 1998
Published 11/17/2022, 3:10 PM EST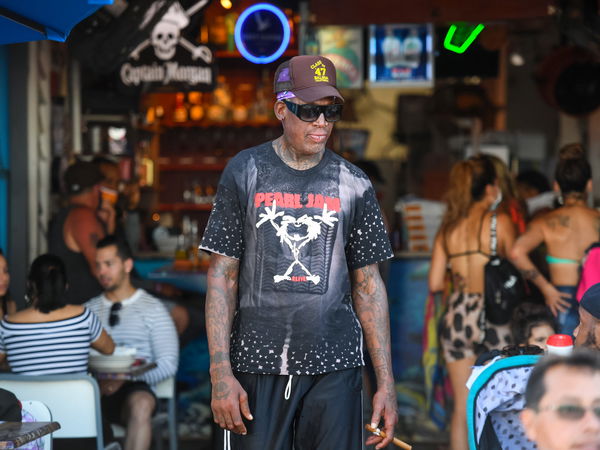 Dennis Rodman has had his fair share of ups and downs throughout his life. The Chicago Bulls legend found himself close to getting broke frequently due to his lifestyle. Rodman lived a lifestyle like no other athlete in the league.
He would end up drinking all night and still manage to put up an amazing rebounding performance the next day. 'The Worm' followed the party lifestyle for a long time and even faced several issues because of the same. Back in 1998, Dennis Rodman was forced out after he crashed the concert of his favorite band that saved his life.
ADVERTISEMENT
Article continues below this ad
Rodman had been the center of controversy during his playing days. He was often traded by teams due to his issues with teammates and management. 'The Worm' once also ended up in a critical situation off the court due to his crazy antics.
Dennis Rodman crashes Pearl Jam concert in Dallas
Back in 1998, Dennis Rodman attended a concert of his favorite band Pearl Jam in Dallas. During the concert, Rodman got pretty drunk, and he ended up jumping on the stage shirtless and shoeless with a bottle of wine in his hand.
As per reports, the five-time NBA champ remained on the stage for around 45 minutes and sang along with the band that saved his life. Rodman attempted to sing Pearl Jam's Corduroy and Alive. However, the band got tired of Rodman's drama and finally cut off his mike.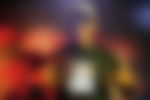 While Rodman was on the stage, the band's guitarist, Stone Gossard, said, "Get the F*ck off the stage."
Moreover, Pearl Jam's lead singer, Eddie Vedder, said, "I'm guessing you've been drinking for three days straight."
Fortunately, Dennis Rodman finally got off the stage after his mic was cut off by the band.
How Pearl Jam saved Rodman's life?
ADVERTISEMENT
Article continues below this ad
Back in 2021, Dennis Rodman mentioned Pearl Jam lyrics among the 10 things he could not live without. During the conversation, the two-time All-Star admitted to being close to committing suicide in 1993 after his run with the Detroit Pistons ended disappointingly. 
The Bulls legend thanked Pearl Jam for saving his life and giving him hope. Rodman said, "They saved my life, man. I tried to commit suicide. And for some reason, the voice of love came in my-my life at that particular moment that night, and it was Pearl Jam."
ADVERTISEMENT
Article continues below this ad
Watch this story: Dennis Rodman's omnipresent nudity inspired the cast of the surreal life to do something bizarre 
Thus, Pearl Jam helped save Dennis Rodman's life during a tough phase in his life. However, despite that, a drunk Rodman ended up crashing at their concert in 1998.