Crazy Story From Celtics Teammate Encapsulates How Lethal Larry Bird Was at Trash-Talking
Published 09/09/2021, 4:30 PM EDT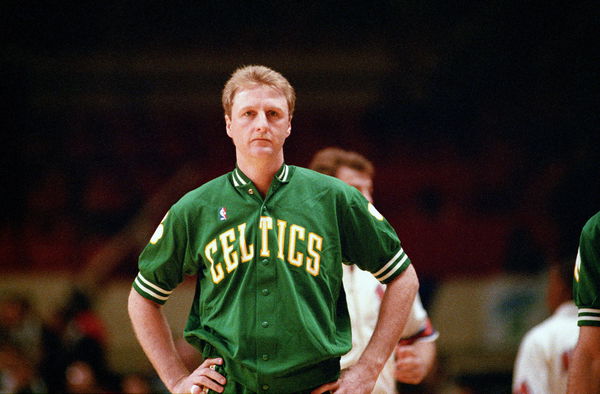 The Boston Celtics legendary Larry Bird had two ways of getting into the heads of his opponents. First, simply his dominant skills on the court, and second was his ability to trash talk. While most believe Michael Jordan, Reggie Miller, Gary Payton, or Rasheed Wallace are the greatest trash-talkers of all time, Larry Bird definitely tops the list. In fact, even when he had a difficult situation ahead of him, he would not hold back from speaking his mind. And his former teammate, Kevin McHale, beautifully described one such incident.
Larry Bird let his arrogance lead the Boston Celtics to a victory
ADVERTISEMENT
Article continues below this ad
The Phoenix Suns and Boston Celtics were battling it out, with the Celtics way ahead of them. Then McHale said, "We're playing good as a team, but Larry has the worst quarter known to man. I mean, he is throwing the ball to the other team." By then time Kevin was certain they might be losing this one because, at one point, they were up by 15, and suddenly they were down 4 points.
In conversation with Larry, he tells Kevin, "I'm going to bust off the play and I'm just going to shoot a three." Kevin even requested Larry to save their sinking ship. McHale further revealed how Larry went and threatened the Suns' bench.
"So, Larry not only tells me that. He walks by the benches. Typical Birdie just real low, 'I'm just fixing to bust a three on you guys and just go home.' He breaks the play," Narrated Kevin.
WATCH THIS STORY: Larry Bird, Kobe Bryant & Other NBA Players Who Have Bested Michael Jordan
There were no exceptions to his trash-talk
ADVERTISEMENT
Article continues below this ad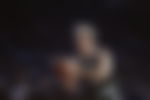 Kevin couldn't emphasize enough that Bird's confidence was unsurmountable. In fact, he did not care whom he talked like this to. Whether it was the coaches, teammates, and everyone else like this.
However, nobody could die what a great competitor he was. He could back his harsh comments with his game, which is what really mattered at the end of the day. Unless you can do that, players shouldn't be allowed to trash-talk.
ADVERTISEMENT
Article continues below this ad
The all-time great's career was filled with accolades, but his attitude was another addition to his legacy. There are many more stories of him like this. Watch the rest of the video to find out!