'Created Magic on the Court': Former Lakers' Teammate Opens up About Playing with Kobe Bryant
Published 02/14/2021, 10:46 PM EST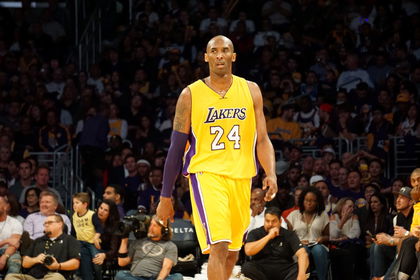 ---
---
One year ago, we lost beloved NBA legend Kobe Bryant in a shocking plane crash, and NBA fans are still struggling to accept this harrowing reality. Be it his on-court electrifying performances or his off-the court poise, everyone was charmed by Kobe's presence.
ADVERTISEMENT
Article continues below this ad
Former Los Angeles Lakers teammate and 1-time NBA champion, Metta World Peace a.k.a Ron Artest, recently sat down for an interview with Basketball Network. There, he opened up on what he misses the most about the 'Black Mamba.'
He said, "Yeah, I think of Kobe. I mean, my favorite moment was just like, he just always created magic on the court. You know, everybody knows Kobe. I mean, he's just playing. It's so magical."
ADVERTISEMENT
Article continues below this ad
He added, "You know, It's really impressive and just watching him play the game that he loved and put so much passion into it. It was just it was just so amazing. And I missed being on the bench. I miss him being motivated. I miss all that stuff about Kobe."
The 41-year-old put his neck out and claimed that Kobe was more skilled than Bulls legend, Michael Jordan. MWP said, "Kobe was very, very skilled. I mean, I think Jordan was very skilled to, um, but Kobe, maybe Kobe had a little bit more skills."
He added, "You know, then Jordan, but Jordan was exceptional also. But Jordan was is more. I think he was a little more efficient in terms of how he used his body and not doing too much. But they both play identically. So identical."
Bryant certainly had one of the best careers in the NBA and is probably one of the best to ever play the game.
When Metta World Peace won Kobe Bryant his fifth NBA championship
In 2009, when the defending champions traded center Trevor Ariza for the erratic wing defender Ron Artest, it was seen as a questionable move by the champions.
Artest was seen as a hot-headed figure but soon proved his worth to the team. He locked down multiple wing players for the team and was crucial in their playoff run.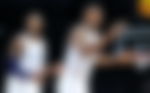 His most important contribution, however, was in the NBA Finals 2010 against the Boston Celtics. The Lakers, who had lost the 2008 finals against their bitter rivals, were eager to get their revenge over Paul Pierce & Co.
After a back-and-forth series, the deciding game 7 was the perfect setting for the defending champions. Playing in the Staples Center, the Purple and Gold were at it against the Celtics. Artest brought his A-game in game 7, scoring a crucial 20 points for the defending champions.
ADVERTISEMENT
Article continues below this ad
He also scored arguably the most important shot of the series. With a minute remaining on the clock, the Lakers were up 76-73 against the Celtics.
They had the possession with them and had the perfect opportunity to extend the lead. Kobe, who was known to take control of the game, was having an off-night from the field.
Thus, Bryant did not take the shot, but rather passed it to Artest. MWP burried the three pointer, extending the lead to six points and almost securing his first and Kobe's 5th title.
ADVERTISEMENT
Article continues below this ad
The Lakers finally won the game 83-79 at full time. Till date, it remains the most important shot of Metta World Peace's career.