"Creating Mischief and Mayhem": Brittney Griner Fearfully Could Become "A Wedge Issue" for Russian President Vladimir Putin, Former Official Under Donald Trump Claims
Published 10/01/2022, 5:30 PM EDT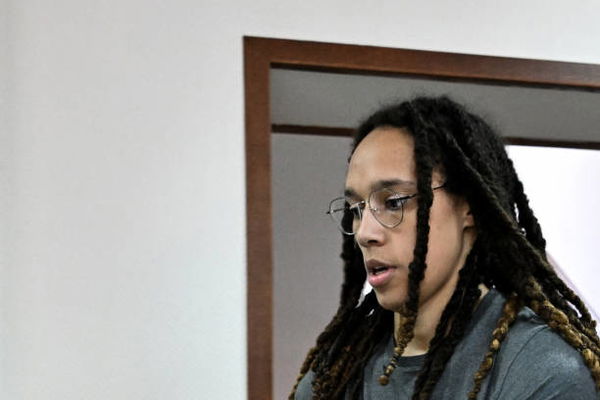 The controversial arrest of WNBA star Brittney Griner has got the whole world talking. While some feel she should complete her sentence in Russia, some feel the officials should bring her back to the United States of America.
Amidst all such talk, some have also touched upon how Griner's arrest is being used politically. The sensitivity of the whole issue has caused officials to think of certain measures like the prisoner swap which have garnered mixed opinions.
ADVERTISEMENT
Article continues below this ad
A former official working under Donald Trump revealed shocking details about the Brittney Griner arrest. According to her, the WNBA star is a 'wedge issue' and she is valuable to keep. Moreover, she also talked about how Russian President Vladimir Putin is "creating mischief and mayhem".
Fiona Hill, the official working in the White House under Donald Trump talked in detail about the issue. She said, "What I and others fear is that the more she can become a wedge issue, the more Biden and the White House gets castigated, the more valuable she becomes for them to keep."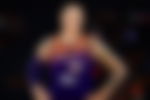 Hill is not the first person to talk about the political angle in the case. Former NBA champion Shaquille O'Neal also chimed in on the issue. Shaq feels it is a sad situation with a lot of politics involved. 
Various NBA stars have shown their support for Brittney Griner
ADVERTISEMENT
Article continues below this ad
NBA superstars like LeBron James and Stephen Curry have openly talked about their support for Griner. James' comments on Griner were part of major controversy and the Los Angeles Lakers star took to clarifying his statement.
On the other hand, Curry has supported Griner during the ESPY awards. The Golden State Warriors star sported a Phoenix Mercury jersey which had Griner's number during the award show. Moreover, on the day Griner was sentenced to nine years in prison, Curry was one of the first NBA stars to react.
ADVERTISEMENT
Article continues below this ad
WATCH THIS STORY: Ayesha Curry, Who Made a Rare Appearance in Hit Miley Cyrus Show, Once Made Unheard Confession About Having Stephen Currys Kids: ..Time being a wife wasnt considered cool
Tell us about your views on the Brittney Griner situation in the comments down below.