NBA Basketball News: 'Credit To His Greatness' – Former Teammate Explains How Kobe Bryant Learned Spanish For LA Lakers Fans
Published 05/07/2021, 7:21 AM EDT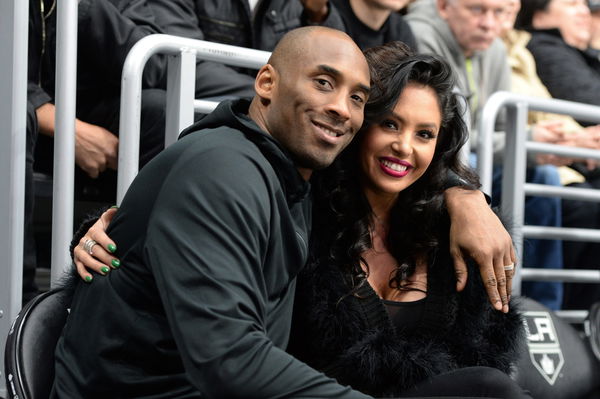 ---
---
Kobe Bryant is one of the most revered figures in Los Angeles. As a player for the Los Angeles Lakers, Kobe brought great pride and success to Tinsel Town. His 20-year career with the Lakers is what made him one of the most beloved people in the city.
ADVERTISEMENT
Article continues below this ad
Kobe always had respect for the people of LA. He even went out of his way to make himself more relatable, learning Spanish to appeal to the high Spanish-speaking population in LA.
Kobe Bryant learned Spanish for LA
ADVERTISEMENT
Article continues below this ad
Former NBA champion Robert Horry recently spoke about Kobe Bryant. Horry noted that Bryant had further motivation to learn Spanish because his wife is a native Spanish speaker as well. He then revealed how he and the Los Angeles Lakers tried to learn Spanish through one of the Lakers' staff members.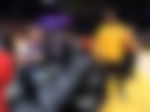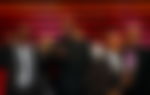 Horry said, "It's funny because his wife is Mexican, and his daughters are mix, so we had that kind of connection. For him to go out and learn Spanish, here's a funny story. Our equipment guy at the time, was Mexican… and I told him I wanted to learn how to speak Spanish so I used to sit in the back of the plane with him, and he tried to teach me. One day I came to the locker room, and he had went and wrote all the Spanish words and put it on the TV… Everything has Spanish words on that."
The Lakers couldn't match Kobe's drive
Horry added that he himself failed the experiment and couldn't keep up with the challenging language. However, Kobe Bryant had too much dedication. Bryant would always treat everything as a challenge, and used negative reactions as motivation. The fact that Bryant was able to learn Spanish, after already having learned Italian as a child, truly amazed Horry.
ADVERTISEMENT
Article continues below this ad
Horry said, "That lasted a week because it got so frustrating because you couldn't roll your Rs right, you couldn't pronounce stuff right. I was like, 'man, I give up'… Kobe was one of those types of people that if you told him he couldn't do something or if he challenged himself to do something, it was going to get done. So for him to be able to speak Spanish and Italian, and all the other languages he did, was a credit to his greatness."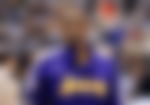 ADVERTISEMENT
Article continues below this ad
Kobe is still one of the pivotal figures in Los Angeles. He is adored to this day, and fans show their respect for him on regular occasions through murals and shrines.