Criticized for "Apolitical" Image, Michael Jordan Once Dished Blunt Opinions on Haters
Published 08/14/2022, 4:15 PM EDT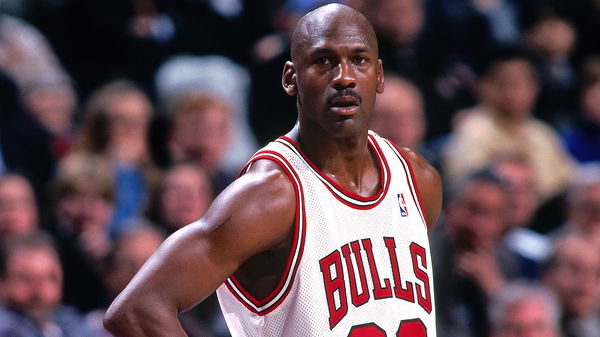 Michael Jordan is one of the greatest players ever to have played the game of basketball. The NBA legend was famous for his offensive skill set. Jordan was a supremely confident player. There was no shot that Jordan couldn't make. He was the leader of the Chicago Bulls from his first year in the league itself. He was a supremely confident player.
ADVERTISEMENT
Article continues below this ad
Jordan was the first player in the league who probably became a bigger brand than the league. He was a hugely popular player due to his playing style and flair. Jordan signed many endorsement deals and business deals. Jordan also served as an inspiration to the next generation of players and kids. However, from time to time, Michael also faced some sort of criticism or other.
ADVERTISEMENT
Article continues below this ad
Michael was often criticized for his flamboyant lifestyle. But that was who Michael was. He played with a certain swagger on the court and had it off the court, too. That's what added to his mystic, his myth. That's what made Michael the legend he is today.
Watch This Story: Michael Jordans 5 Rumored Affairs After Divorce with Juanita Vanoy
A resurfaced playboy interview talks about Michael handles his haters. Here is a small part of that interview.
Playboy: How do you handle pressure from Jesse Jackson and other activists?
To that Jordan said, "I never bow to that pressure because I always keep my opinions to myself. I avoid those types of endorsements from a political standpoint. That's just me. That's my prerogative to do so. If you don't like it, lump it."
Michael – The greatest player ever
ADVERTISEMENT
Article continues below this ad
Michael Jordan is an out-of-this-world player who lifts up his play in the postseason and then thrives in it. Michael's mythical aura around him comes from his impeccable playoff record. Six NBA Finals appearances in eight years. And to top it all, going undefeated in all those six Finals. Reaching the NBA Finals is not enough, as you have to win those NBA Finals to become a legend.
And Jordan did it not once, not twice but six times.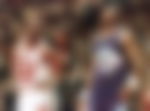 Let us know in the comments below your favorite Michael Jordan memory.
ADVERTISEMENT
Article continues below this ad