Cryptic Body Tattoos of Mavericks' Luka Doncic and Their Hidden Meaning
Published 08/31/2021, 9:24 PM EDT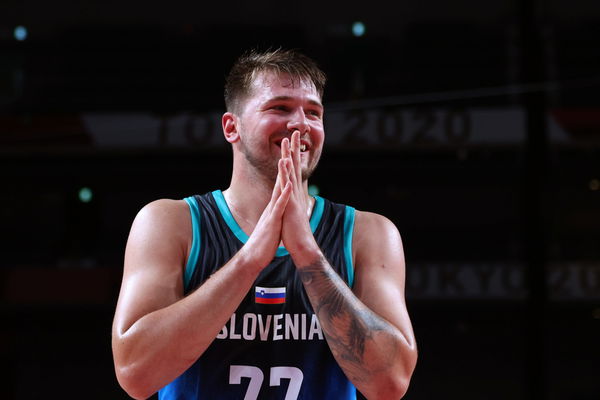 ---
---
Luka Doncic recently welcomed a new nickname in Hookah Doncic. Just as his vacation pictures of smoking pipe went viral, Twitter quickly described him with this new epithet. But that's okay given that the Mavericks leader is still a dozen labels behind the athletes like Shaquille O'Neal.
ADVERTISEMENT
Article continues below this ad
But more than that, the things about him that carry the most suspense are his tattoos. Luka Magic has several tattoos on his body and each comes with a meaning. So what do those ink arts entail?
ADVERTISEMENT
Article continues below this ad
Luka Doncic tattoos and their meaning
Arm tattoo
Luka's left arm has a spirited Eagle covering most of it. Now, an Eagle symbolizes victory, wisdom, and freedom, among other adjectives like strength. Considering he won the Turkish Airlines EuroLeague October MVP in 2017 and almost smelled an Olympic medal, the symbols are holding true.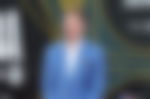 Eye tattoo
Right below the mighty Eagle, Luka's forearm has an 'eye of god' or the 'eye of providence' tattooed on them. This particular ink suggests the almighty's benevolence, hinting towards a Christian belief. Circumscribed inside a triangle, this symbol speaks about rays of light and glory.
Championship tattoo
There's no doubting that Luka Doncic loves his national team in Slovenia. So he has a nostalgia-filled tattoo to commemorate his team's EuroBasket victory that came on September 27th, 2017.
When did the youngster get his first ink?
Well, if one pays close attention to his IG account, it's visible how he only had a small tattoo on his inner wrist until late in 2018. So it's convenient to suggest that the boy-next-door got indulged in inking only in his rookie year. Although he did not turn into Kyle Kuzma in those regards, he did get many.
Back shoulder tattoo
The NBA All-Star also has a captain Jack Sparrow seated within him. At Least his pirate-styled tattoo at the back hints towards the same. A skull, defining courage and wanderlust defines the well-traveled Doncic to a good extent.
Tiger ink
It appears as if Luka Magic would not leave any hint of skin color on his forearm. He also has a Tiger tattoo on its inner side and this imagery reflects independence. In the Slovenian's words, "I just like Tigers… I will buy a Tiger – like Mike Tyson."
ADVERTISEMENT
Article continues below this ad
Wrist tattoo
The young Maverick has a very motivational Latin phrase inked on his wrist. It says, "Non-desistas/non-exieris", meaning "Never give up/never surrender". Well, after losing two back-to-back playoffs to the Clippers, it does not look like Luka is giving up. So the tattoo is undoubtedly helping his spirits. 
Apart from these, he also has #7, moon, and palm leaves on his forearms. A Real Madrid fan and the owner of #77 jersey might have some admiration for seven, while it's unknown why he would have leaves on his skin. 
ADVERTISEMENT
Article continues below this ad
Can you think of some analogy to match palm leaves with Luka Doncic? Help us with your interesting answers in the comments section below. 
Watch this story – Luka Doncic, Giannis Antetokounmpo, and Other European Players Who Rose to Fame after Entering the NBA