'D-Wade-Ish'- Former NBA Champion Believes Donovan Mitchell is the Modern Day Dwyane Wade
Published 12/29/2020, 1:00 AM EST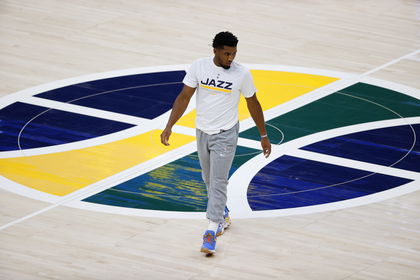 ---
---
Donovan Mitchell is pegged as one of the next big superstars in the NBA. 'Spida' Mitchell became a first-time all-star last season and was rewarded with a max contract extension. He is expected to take the next step to stardom alongside teammate Rudy Gobert. Hopefully, the Jazz can make a deeper playoff push this season.
ADVERTISEMENT
Article continues below this ad
Former NBA Champion and current ESPN Analyst Kendrick Perkins told Brandon 'Scoop B' Robinson that Mitchell is the modern-day Dwyane Wade.
ADVERTISEMENT
Article continues below this ad
KP said, "The way he moves through the lane, how crafty he is even with the walk with the shoulders & all. It's something about his whole swag it's D-Wade-ish. When you look at D-Wade when he first came in, he was dunking everything, he was super athletic. That's who Donovan Mitchell is. Chase down blocks & all that? Yeah. He IS the modern-day D-Wade."
Donovan Mitchell: Can he live up to this comparison?
Dwyane Wade is arguably a top-three shooting guard of all time. While Mitchell is progressing well in his young career, that may be a very high expectation of him. From what he has done up until now in his career, we could see him ascend to that level.
ADVERTISEMENT
Article continues below this ad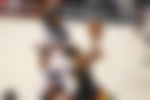 However, his Jazz team isn't winning like D-Wade's Heat did. Wade became a Finals MVP by his fourth season, which Mitchell is far off. But in all fairness, Mitchell did have a sensational playoff run last season. However, his Jazz team ended up blowing a 3-1 lead to the Denver Nuggets and were eliminated.
Mitchell's skill-set has similarities to Wade's. Wade was a super athletic slasher like Mitchell is. While Mitchell is arguably a better shooter than Wade was, he cannot defend as Wade did. However, he is getting there with improvements in that department.
ADVERTISEMENT
Article continues below this ad
This is a very tall expectation that KP has put on Mitchell. But it isn't like Spida to shy away from a challenge. Let's see if Mitchell can actually live up to it.