Dallas Mavericks 2021-22 NBA Schedule: Important Fixtures vs Warriors, Lakers and More
Published 10/02/2021, 9:02 AM EDT
---
---
After a season packed with entertainment last year, the Dallas Mavericks will be back soon. Spearheaded by the ever-so-talented Luka Doncic, Dallas made it to the playoffs last year but fell short against the Clippers. This season, the team is out for redemption and will come out guns blazing to secure an improved finish. Who knows, if fortune favors them, a title might just be in the reckoning.
ADVERTISEMENT
Article continues below this ad
Can the Mavericks make it through a challenging season?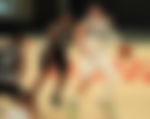 There is no doubt that the Slovenian superstar Doncic will be at the helm again. Under Jason Kidd, the youngster has a huge opportunity to shine in 2021-22. But he will require some assistance if the side is to get past their tough fixtures. In their opening bout, Doncic and co. face stiff opposition in the form of the Atlanta Hawks on October 21st. After this, the Raptors and Rockets await the team.
ADVERTISEMENT
Article continues below this ad
ADVERTISEMENT
Article continues below this ad
In November, consecutive duels against the Suns, Clippers and Pelicans are on the cards. It is a tight month, followed by a December schedule wherein the Lakers test arrives. On Christmas Day, the Mavericks face the Utah Jazz in a heated clash. Post the New Year, the Warriors and Lakers will come up against the side again, along with numerous back-to-back match-ups. Here's the full list.
Watch This Story
Dallas Mavericks schedule for 2021-22 NBA Season (Local time)
ADVERTISEMENT
Article continues below this ad
| | | | |
| --- | --- | --- | --- |
| Oct 21 6:30 PM | Hawks | Jan 12 6:30 PM | Knicks |
| Oct 23 6:30 PM | Raptors | Jan 14 9:00 PM | Grizzlies |
| Oct 26 7:30 PM | Rockets | Jan 15 8:30 PM | Magic |
| Oct 28 7:30 PM | Spurs | Jan 17 7:30 PM | Thunder |
| Oct 29 9:00 PM | Nuggets | Jan 19 7:30 PM | Raptors |
| Oct 31 2:30 PM | Kings | Jan 20 9:00 PM | Suns |
| Nov 2 6:30 PM | Heat | Jan 23 6:30 PM | Grizzlies |
| Nov 3 7:30 PM | Spurs | Jan 25 9:00 PM | Warriors |
| Nov 6 7:30 PM | Celtics | Jan 26 9:00 PM | Trail Blazers |
| Nov 8 7:30 PM | Pelicans | Jan 29 6:00 PM | Pacers |
| Nov 10 7:00 PM | Bulls | Jan 30 6:00 PM | Magic |
| Nov 12 7:30 PM | Spurs | Feb 2 7:30 PM | Thunder |
| Nov 15 7:00 PM | Nuggets | Feb 4 7:30 PM | 76ers |
| Nov 17 9:00 PM | Suns | Feb 6 5:00 PM | Hawks |
| Nov 19 9:00 PM | Suns | Feb 8 7:30 PM | Pistons |
| Nov 21 2:30 PM | Clippers | Feb 10 7:30 PM | Clippers |
| Nov 23 9:30 PM | Clippers | Feb 12 7:30 PM | Clippers |
| Nov 27 7:30 PM | Wizards | Feb 15 6:30 PM | Heat |
| Nov 29 7:30 PM | Cavaliers | Feb 17 7:00 PM | Pelicans |
| Dec 1 7:00 PM | Pelicans | Feb 25 8:00 PM | Jazz |
| Dec 3 7:30 PM | Pelicans | Feb 27 6:30 PM | Warriors |
| Dec 4 7:30 PM | Grizzlies | Mar 1 9:00 PM | Lakers |
| Dec 7 6:30 PM | Nets | Mar 3 7:30 PM | Warriors |
| Dec 8 7:00 PM | Grizzlies | Mar 5 4:00 PM | Kings |
| Dec 10 6:00 PM | Pacers | Mar 7 7:30 PM | Jazz |
| Dec 12 6:00 PM | Thunder | Mar 9 7:30 PM | Knicks |
| Dec 13 7:30 PM | Hornets | Mar 11 7:00 PM | Rockets |
| Dec 15 6:30 PM | Lakers | Mar 13 2:30 PM | Celtics |
| Dec 19 7:00 PM | Timberwolves | Mar 16 6:30 PM | Nets |
| Dec 21 7:30 PM | Timberwolves | Mar 18 6:00 PM | 76ers |
| Dec 23 7:30 PM | Bucks | Mar 19 6:00 PM | Hornets |
| Dec 25 9:30 PM | Jazz | Mar 21 7:30 PM | Timberwolves |
| Dec 27 9:00 PM | Trail Blazers | Mar 23 7:30 PM | Rockets |
| Dec 29 9:30 PM | Kings | Mar 25 7:00 PM | Timberwolves |
| Dec 31 5:00 PM | Kings | Mar 27 6:30 PM | Jazz |
| Jan 2 6:00 PM | Thunder | Mar 29 6:30 PM | Lakers |
| Jan 3 7:30 PM | Nuggets | Mar 30 6:00 PM | Cavaliers |
| Jan 5 6:30 PM | Warriors | Apr 1 6:00 PM | Wizards |
| Jan 7 7:00 PM | Rockets | Apr 3 12:00 PM | Bucks |
| Jan 9 6:30 PM | | | |
Watch This Story: Michael Jordan and Charlotte Hornets, LeBron James and Liverpool FC, & Other NBA Players Who Own a Stake in Sports Franchises