Dallas Mavericks' Head Coach Full Of Praise For Two-time MVP Giannis Antetokounmpo
Published 01/17/2021, 8:17 AM EST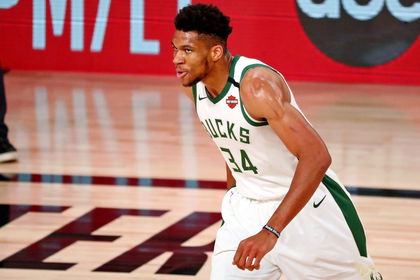 ---
---
Giannis Antetokounmpo won the last two MVP awards given out in the NBA. While he ended up falling in the playoffs, Giannis is well on his way to establishing a very strong legacy for himself. He is also the reigning Defensive Player of the Year, becoming the third man after Michael Jordan and Hakeem Olajuwon to win both MVP and DPOY in the same year.
ADVERTISEMENT
Article continues below this ad
The Milwaukee Bucks played the Dallas Mavericks day before, in a game that Milwaukee won by three points. Head coach of the Mavs, Rick Carlisle, spoke about Giannis after the game and was very praiseful. Giannis had 31 points, 9 rebounds, a block, and an assist.
ADVERTISEMENT
Article continues below this ad
"He's really such a unique player. We have not seen a player like him in the history of the game. At 6'10, 6'11 doing the things that he's done on a full-court basis, defensively guarding every position on the floor, etc etc, etc. He's just great, that's all I can say."
Giannis Antetokounmpo: Can he make a championship leap this season?
ADVERTISEMENT
Article continues below this ad
Many players in the NBA today haven't ever been champions. That is what happens when just a few teams have been making championship runs each year. As the parity of power in the league is more balanced now (outside the Brooklyn Nets), other players are expected to take a championship leap.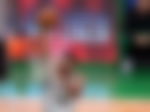 Giannis Antetokounmpo comes at the top of that list. His two MVP seasons have been followed up with playoff disappointment. Last year they were blown away by the Miami Heat in 5 games in the second round. The year before, the team made it to the Conference Finals and blew a 2-0 lead against Kawhi Leonard and the Toronto Raptors.
ADVERTISEMENT
Article continues below this ad
The Bucks front-office has done a good job in giving Giannis a team he can contend with. While the decision to not re-sign Malcolm Brogdon last season will keep haunting them, they have done well, all things considered. Jrue Holiday looks like a good fit and the team looks well on their way to make a title run with Giannis at the helm.