Dallas Mavericks Head Coach Rick Carlisle Shares Warm Memories of Kobe Bryant
Published 01/23/2021, 2:06 AM EST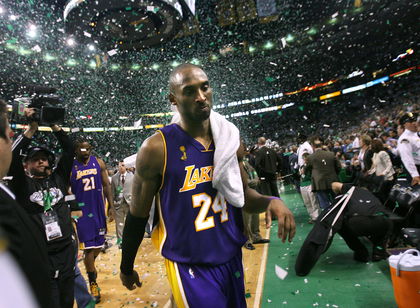 ---
---
Kobe Bryant was one of the greatest players to ever play in the NBA. On a nightly basis throughout his career, the Los Angeles Lakers legend showed that he was an elite performer and a fierce competitor. No player around was close to being on Kobe's mentality. His drive to win was unmatched and translated to five NBA championships in his 20-year career.
ADVERTISEMENT
Article continues below this ad
Rick Carlisle remembers Kobe
Dallas Mavericks head coach Rick Carlisle was asked about his best memories with Kobe Bryant. Carlisle revealed humorously that he didn't have any warm memories against Kobe other than one, mostly because he came out on the losing end.
ADVERTISEMENT
Article continues below this ad
He said, "I've got one great memory and a lot of bad memories. When you competed against him, you are always competing against the very best who always pushing it to get it to an even higher level. Kobe Bryant, he and Jordan were two guys that were at the very top in terms of pushing the game competitively." 
Carlisle added that Kobe would never show any kind of fatigue during games. He noted how Kobe would just come alive during the dying stages and perform. No one matched the Mamba's ability to make big shots.
However, Carlisle's best memory with Kobe is when the Mavs defeated the Lakers in the 2011 playoffs and went on to win the NBA championship.
"He was a tireless worker and so he was always great at the end of games because he always practiced and simulated all that stuff. There were a lot of nights he hit big shots against my teams. The good memory that I have was in 2011 when we beat those guys." 
Kobe Bryant – certified 'killer' on the court
Carlisle believes that Kobe was a competitor with a true killer mentality. However, whenever he interacted with him before the game, Bryant showed nothing but respect to Carlisle.
"But as I mentioned last year around this time, after his passing, my warm memories are just as the respectful competitor. He was a guy that anytime I ran into him in the hallway, he would give a warm handshake and 'coach how you doing?' Stuff like that." 
ADVERTISEMENT
Article continues below this ad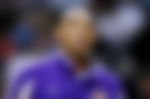 But despite the pleasantries the two would share, the coach knew that Kobe was a trained killer who would do everything to defeat the team in front of him. Carlisle understood that the memories of Kobe would come forward soon, as the one year mark of the tragedy is very close.
He concluded, "But at the back of that eyeball, you knew there was a killer who's waiting to win, to go at you next time. So I knew this was coming because on my phone and all my internet stuff I'm seeing, Kobe Bryant commemorative jackets, shirts, and all those kinds of things, it will be a gut-wrenching day."
ADVERTISEMENT
Article continues below this ad
Everyone remembers Kobe Bryant as an all-time great in the NBA. No one has matched his desire, his passion, and his will to win, to this day. But the players whom Kobe inspired carry his legacy forward to this day.