Mavericks' Mark Cuban 'Can't Wait to See' How Luka Doncic Holds His Promise from Last Year
Published 03/23/2021, 2:00 AM EDT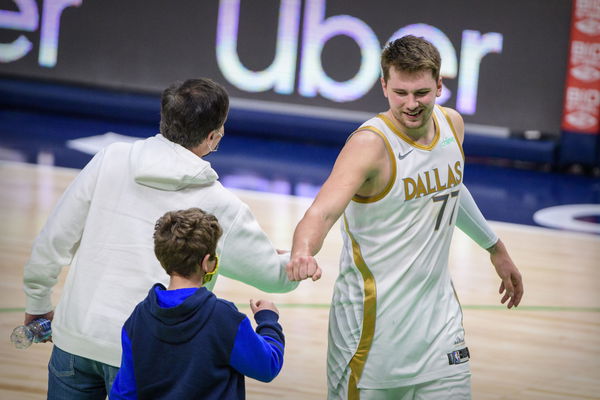 ---
---
The Mavericks have been lethal when it comes to playing back-to-back games against the same team. They've almost set a pattern now, where they lose the first and win the revenge game. They started this against the Warriors last month and most recently pulled it off against the Clippers and the Blazers. In each of those comeback wins, Luka Doncic was the top-scorer.
ADVERTISEMENT
Article continues below this ad
The Mavs are 22-19 right now with some easy games waiting for them in the next two weeks until they meet Utah Jazz. With the improvement that Luka is showing, there's no stopping them, and their team owner further proved the same.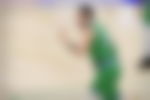 Mark Cuban revealed the personal goals of Luka Doncic 
ADVERTISEMENT
Article continues below this ad
Luka Magic's stellar performance in their 132-92 routing of the Blazers was proof of a personal goal that the star had earlier shared with Mark Cuban.
Luka shot 8/9 from the three-point range, and all of those conversions came in the first half itself. He seemed to have taken on the shooting power of Damian Lillard in a game that was pathetic for the Blazers' deep range. 
Naturally, the win excited the team owner as he took to Twitter to share how Luka Doncic has been setting and achieving his goals for two straight years. 
After his Rookie Year I asked @luka7doncic what he would add to his game. He said "Finishing at the basket w/my left hand". He became a top 10 finisher in the NBA. Asked him the same thing after last yr. He said "shooting" Can't wait to see what comes next !!! https://t.co/LjcQiw5wL0

— Mark Cuban (@mcuban) March 22, 2021
This year, Luka is working his magic by taking fewer attempts from the three-point range than last year. As opposed to last season's 31.6% on 8.9 attempts, he is shooting 37.1% on 7.9 attempts this season. So he is certainly delivering on his promise to Mark Cuban, just as he did with those left-handed shots. It is hence safe to call him an ambidextrous and industrious man from Slovenia.
ADVERTISEMENT
Article continues below this ad
What makes the Slovenian a favorite of the Mavericks' owner?
The Shark Tank investor is in his third decade of handling the team's management. He has seen both glorious and upsetting days with the unit. When it comes to the point guard position, Cuban never enjoyed luck after the outgoing of Jason Kidd. As a result, the Mavs remained far from title contention after their memorable 2011 victory.
Watch This Story
However, after the controversial stint from Rajon Rondo and a poor show from Dennis Smith Jr, Mark finally found his guy. In came Luka Doncic in 2018, and a lot was sorted out for Rick Carlisle and his hopes from the team.
ADVERTISEMENT
Article continues below this ad
Today, Luka is irreplaceable for the Mavs who see a very creative passer and an insanely consistent triple-double getter in him. In terms of his leadership, the 22-YO has shown how he can keep the other four players on the floor on their toes. This is exactly what an ambitious team owner like Mark would want.
Read also – WATCH: Luka Doncic Teaches Tim Hardaway Jr. How To Hit a Step-Back After THJ Airball