Mavericks' Owner Mark Cuban Picks His Moment That Must Release on NBA Top Shot
Published 03/13/2021, 5:30 AM EST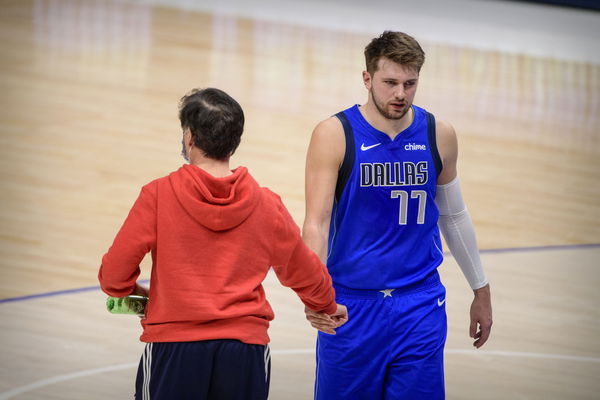 ---
---
In the pre-Mark Cuban era, the Mavericks were a failed franchise that never looked promising enough to win a championship. However, the tech entrepreneur with a deep love for the sport and a great sense of business soon turned the Mavs around. 
ADVERTISEMENT
Article continues below this ad
The Dallas Mavericks were a transformed team after Dirk Nowitzki lead the charge on the floor and Mark Cuban off it. Today, it has been 10 years since they won their debut NBA title, but the extraordinary rise of NBA Top Shots has again allowed the billionaire owner to recollect those memories.
NBA Top Shot and Mark Cuban's newfound craze
ADVERTISEMENT
Article continues below this ad
The NBA Top Shot took shape as a result of a partnership between the NBA and Dapperlabs. The Top Shot first made its debut during the worldwide lockdown, and within a year, it became an obsession with fans and investors.
Top Shot gives out the most memorable moments from a player's career packed in a virtual setting. It uses blockchain technology and comes in two different categories of 'limited edition' and 'circulating count'. One can purchase these moments, sell, re-sell, and it can all be done using the authentic NBA website.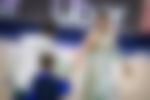 Mark Cuban has been a collector since his childhood. In fact, even as a 15-YO, he knew that these sports cards have investment potential. But how tough was it to manage, transport, and keep those physical cards safe? The 62-YO investor agrees that the Top Shot offers fun without the risks, and the value is set by same laws of supply and demand.
Moreover, he recently appeared in an interview where he revealed a moment from his favorite Top Shot packaging. The successful team owner revealed, "When the Mavs won, there's a moment, there's a picture where there's 30 seconds left. It's so stressful because you just never know when the lead can disappear. You could be up 10 points with 2 minutes to go and you can't be satisfied."
The Mavericks and the unforgettable 2011 NBA finals
There is a big reason why Mark did not even take a second to choose his top moment. The Mavs had lost the finals in 2006 after playing three semis and a conference final prior to it. As if that loss was not heartbreaking enough, they lost their 2007 playoff in the first round upset after topping the regular season with a 67-15 record. So the 2011 Finals was their only chance to remove that stain of losing.
ADVERTISEMENT
Article continues below this ad
That they could defeat a team that had LeBron James, Chris Bosh, and Dwyane Wade made for a phenomenal story. The aftermath of Game 6 saw Dirk Nowitzki running to the locker room, Bosh crying, Wade in disbelief, Bron controlling his anger, and Cuban basking in glory.
As the team owner remembered, "We got down to a point when they were up 10 with 30 seconds to go and I just let out a big sign of relief and there's a picture of me next to Brendan Haywood and DeShawn Stevenson, and some of our staff, just holding on to him, just screaming at the top of my lungs, that would be my Top Shot moment."
ADVERTISEMENT
Article continues below this ad
That, and the other purchases of Luka Doncic moments, made complete sense for Cuban. What is your top NBA moment?