'Right Here Mother*****'- Tony Allen Breaks Down How He Would Guard Luka Doncic and His Unstoppable Step-Back Three
Published 04/14/2021, 11:20 AM EDT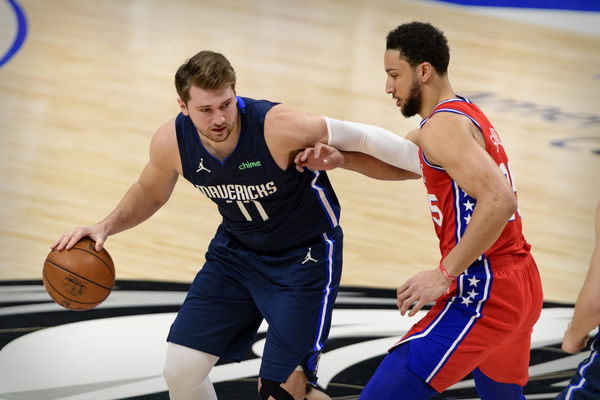 ---
---
Luka Doncic is one of the craftiest guards that the NBA has ever seen. He is the exception to every defensive set a team makes up, as Doncic can hurt any team from any point of offense. Double him? He will find the open-man. Try to be physical? He has a tough 6'7 frame. Even if you defend him as well as you can, Doncic has a deadly step-back three. But defensive legend Tony Allen knows how he would stop Doncic.
ADVERTISEMENT
Article continues below this ad
"I'm not giving that up. I'm not giving that up. Everything you're going to have to beat me with is going to have to be going to the right. I know this is your strong hand, but you can get nine points in three shots going to this left hand, so I think that's more deadly. If you score on me, you're going to have to score on me that hard every time. But one thing that I'm taking away is that left-hand dribble to step back into that shot."
ADVERTISEMENT
Article continues below this ad
Allen described how he would finish a defensive play on Doncic. "Go right. Do whatever you're going to do. You going to drive and lay it up? All right, I'm going to contest. Can you step back going right? OK then! You're going to have to do everything to that right side. And what if you try to come back? I'm right here, motherf—er. I'm taking it!"
Luka Doncic: Is he unguardable?
The way Luka Doncic plays the game of basketball is often a treat to watch. While he may not be the fastest or the most athletic player on the floor, it genuinely looks like the game slows down for him. He takes his time to orchestrate the offense. He knows how to play out of the pick-and-roll, is well-versed at finding open cutters, and has a dangerous shooting touch to his name.
ADVERTISEMENT
Article continues below this ad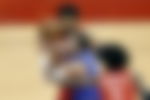 Doncic is the complete package as an offensive player, which makes it hard to guard him. However, he can be stopped. Due to Doncic still learning the NBA game slowly, he has a tendency to have poor shot selection.
ADVERTISEMENT
Article continues below this ad
But most of his bad games are the ones in which he gets in his own way. Many great defenders have locked Doncic down in his career, but as he keeps learning, he will continue getting even harder to guard.