'Dame It's Time': NBA Twitter Urge Damian Lillard to Move to LA After Blazers and Lakers Exit From Playoffs
Published 06/04/2021, 1:35 AM EDT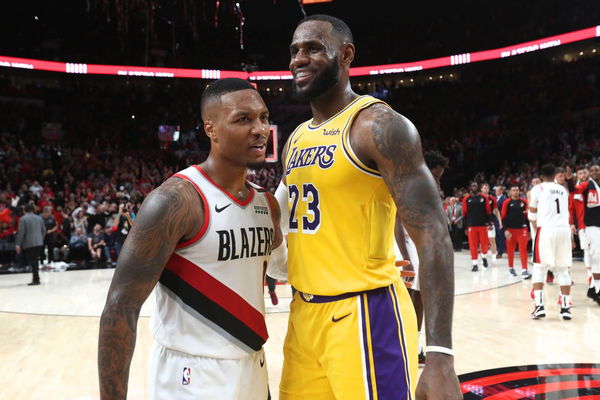 ---
---
The Phoenix Suns successfully pushed the Lakers to the edge in Game 5 of the playoff series with their emphatic 115-85 win. The game was destined to be a blowout the minute it started, and the Lakers had reached a point of no return. And Game 6 didn't look so good either with the Suns having a double-digit lead as the first half neared its end. The result seemed clear, and it was only a matter of time.
When facing an elimination, stats have proved that LeBron James steps up when it counts. But what if the supporting cast fails to back him up?
Then, it becomes near impossible for him to carry all the load on his back. When Lakers fans saw Anthony Davis on the court for Game 6, it gave them a sense of hope and relief. However, that didn't last very long.
With around 6 minutes left for the first quarter to end, Davis was seen in incredible pain because of his groin injury. At first, there was doubt whether he would be returning or not. But he was eventually declared out, leaving Leaving LeBron hanging out to dry.
He missed the last game because of it, which the Suns took full advantage of. Dennis Schroder and Kentavious Caldwell-Pope finishing the night with zero contribution to the scoreboard didn't help their case either.
The Davis-less Lakers have now been kicked off the postseason as the Suns now celebrate their 113-100 victory. Naturally, NBA Twitter was all set to react to the Lakers' humiliating loss.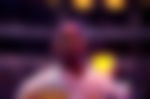 What went wrong for the Lakers?
Their elimination seemed inevitable from the start. The Phoenix Suns had a double-digit lead in the first quarter itself, which they carried on till the first half.
It was only in the third quarter that they slacked a little. This helped the Lakers cover up the deficit.
However, that was nothing compared to Devin Booker's 47 point performance. He was practically unstoppable and even with Chris Paul not back to his best form, the Suns dominated throughout.
Bron was nowhere near as aggressive as the fans wanted. He had 29 points with Schroder being the secondary scorer at 20. Alex Caruso also left during the game because of a left ankle sprain.
With many men down, the Lakers' chances already looked bleak. The fans were only waiting for a miracle upset. With that, the Lakers' second straight title slipped right out of their hands.
WATCH THIS STORY: LeBron James vs Michael Jordan: Best Playoff Game Winning Shots