Damian Lillard and Draymond Green get into Heated Argument During Trailblazers vs Warriors Game
Published 01/03/2021, 11:16 PM EST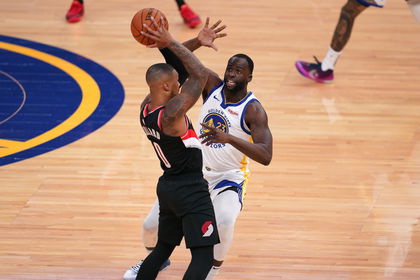 ---
---
Damian Lillard and Draymond Green act as the leaders of their respective teams. While Lillard is considered the focal point of the Portland Trailblazers, Draymond Green was a pivotal part of the Golden State Warriors' championship success.
ADVERTISEMENT
Article continues below this ad
Considering their respected positions in the league and their teams, it was natural for the two to have a clash of egos.
Lillard and Green get in trouble
ADVERTISEMENT
Article continues below this ad
Damian Lillard and Draymond Green were caught having some heated words with each other. The two players received a double technical for their transgressions as they continued to go at each other despite the repeated warnings from the referee. Both Green and Lillard seemed unconcerned about receiving the technical.
They need to be careful now as any further altercations can get them ejected from the game. Knowing Green, he will do everything in his power to infuriate Damian Lillard and try to get him his second technical and get him ejected from the game.
Damian Lillard and Draymond Green – No strangers to beef
Lillard has had issues with other players in the past. Last year, during the NBA bubble, Lillard clashed with LA Clippers' Patrick Beverley and Paul George both on and off the court. Lillard had missed two crucial free throws during the game, and Beverley was seen laughing at him.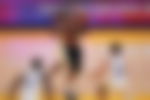 Later in the evening, the three had some choice words for each other on Instagram. Needless to say, Lillard is no stranger to beef with other NBA players.
ADVERTISEMENT
Article continues below this ad
On the other hand, Draymond Green is one of the most notorious troublemakers in the NBA. As the defensive enforcer for the Warriors, Green consistently starts confrontations with other NBA players in order to get under their skin.
Many times, Green's work has proved helpful for the Warriors. However, an incident during the 2016 NBA Finals got him suspended for one game. Many analysts believe that Green's suspension was a turning point in the series as the Cavs overcame a 3-1 deficit to win the NBA championship.
ADVERTISEMENT
Article continues below this ad
As the game goes on, the interactions between Lillard and Green will become more interesting. Both teams will hope that the two players don't go after each other again as it could cost them dearly.