Damian Lillard Chooses a Healthy Kevin Durant Over LeBron James as 'the Best Player in the League' Currently
Published 05/05/2021, 11:39 AM EDT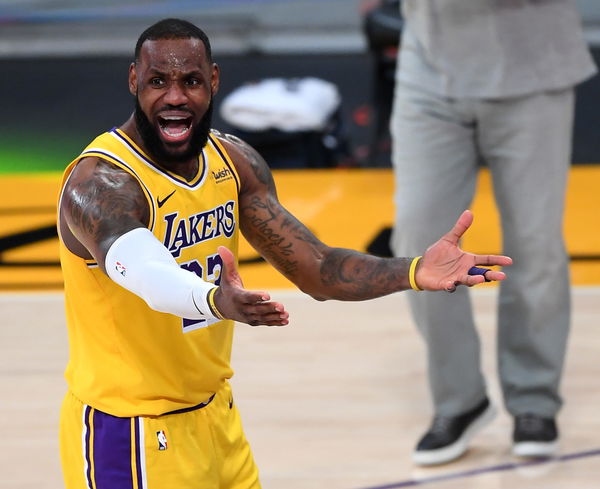 ---
---
The NBA has a plethora of superstars in the league, but certain players like LeBron James and Kevin Durant are surely a level above others. While LeBron mesmerizes with his all-round play, Durant is dominating with his free-flowing scoring ability.
Despite playing alongside superstars like Anthony Davis and James Harden, KD and Bron are clearly the most important players to their respective teams and have the potential to lead their respective teams to championship glory.
Damian Lillard chooses Kevin Durant over LeBron James
Portland Trail Blazers superstar Damian Lillard has been making some massive strides in the league for the past three seasons. After cementing his position as a great shooter, Lillard has become the primary offensive threat for the Blazers.
The 31-year-old recently made an appearance at the Dan Patrick show. Dame Dolla spoke about who he thinks are the two best players in the league. "When healthy I think, um, him and LeBron are like they're right there. I think KD, KD healthy, could very well be the best player in the NBA."
Lillard also explained what makes KD so special and why he is currently the top player in the NBA. "I mean, nobody can guard him. If he's healthy, he's shooting threes off the dribble, he's pulling up off the dribble, he's posting up.
You can get to the rim, you can't block his shot, he can hit like the way he handles the ball the way he moves at that size who are you going to put on him." He added, "I mean when healthy I think like at this moment he could very well be the best player in the league."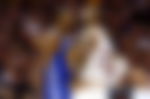 While Durant is surely unstoppable and is having a monstrous regular season, it should be noted that 'the King' has missed significant time with injury and is still not a 100%. If Bron will be at his best and is fully healthy during the postseason, there surely will be some fireworks.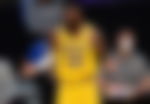 ADVERTISEMENT
Article continues below this ad