Damian Lillard Explains How Stephen Curry is Dealing with a Different Warriors Team
Published 01/02/2021, 11:30 AM EST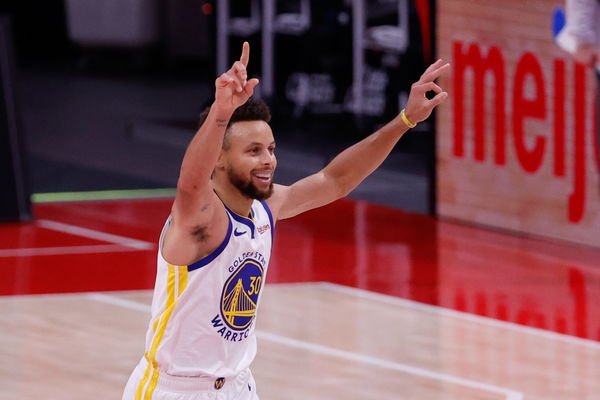 ---
---
If we had to list down the best shooters in the league right now, Damian Lillard and Stephen Curry would definitely be a part of that list. In their recent years, they have taken their game to the next level, have shown off their spectacular range, and make unexpected shots that keep on surprising everyone.
ADVERTISEMENT
Article continues below this ad
Before the new season began, the two superstars were already fired up and challenging each other openly on social media. However, with the circumstances right now, Lillard thinks it isn't the best for them to take up that challenge.
What was the challenge all about?
ADVERTISEMENT
Article continues below this ad
It all started when Dame posted a video of him shooting some hoops from the logo on his Instagram. But Steph could not control himself from praising the star and spicing things up by adding a challenge to it.
He
wrote
,
"That's wild bro
….18 on the shot clock you pulling? I'll do it if you do it!". 
And Lillard isn't one to say no to a challenge, so he replied, "
Let's do it lol opening night! F**k it,"
This made us prepared for what we should expect from the two stars. However, the Warriors have more important things to focus on than this petty banter. And Lillard hasn't forgotten that.
ADVERTISEMENT
Article continues below this ad
Stephen Curry has more important things to deal with
Before playing against each other, the Portland Trail Blazers star told former teammate Dorell Wright, "I think right now, with the injuries that the Warriors have been dealing with and Steph playing with a younger team right now, he's seeing that it's tough to get those quality looks right now…
"It's different than what it's looked like over the last four or five years for him," Lillard continued. "He's trying to get quality looks and get a clean look so he can make a good one. You don't really have that luxury to take one from that deep just to be taking it like in the past he might have, and I'm the same, getting a lot of attention from defenses."
ADVERTISEMENT
Article continues below this ad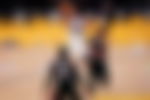 Although Curry made some extraordinary shots in the game against the Blazers, it just wasn't enough and Portland came out victorious. So far, we still haven't seen the best of them both. To be fair, the season has just started, so one can only hope that they aren't just all talk and no game.